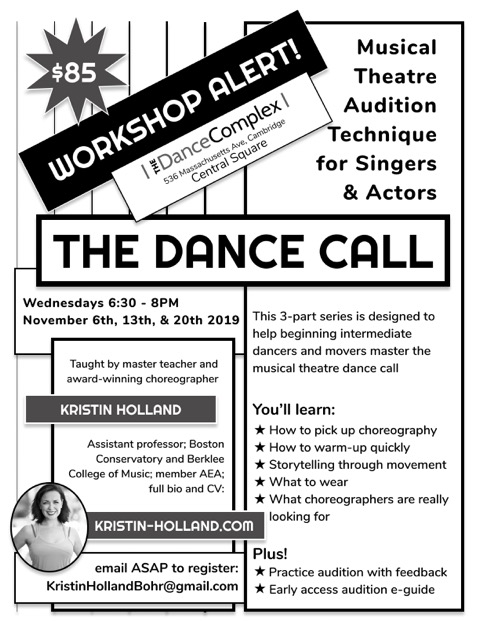 Musical Theatre Audition and Technique for Singers & Actors
Get ready for Summer Stock and Spring Auditions with this three (3) session workshop designed for Singers and Actors.
Wednesdays November 6th, 13th, and 20th from 6:30 – 8PM
$85 total
Each session builds on the last, so attendance is required for all three. You'll learn: How to pick up choreography, how to warmup quickly, storytelling through movement, what to wear, and what choreographers and directors are really looking for.
Plus! Personal audition feedback AND early complimentary access to my musical theatre audition e-guide
Ticket Information