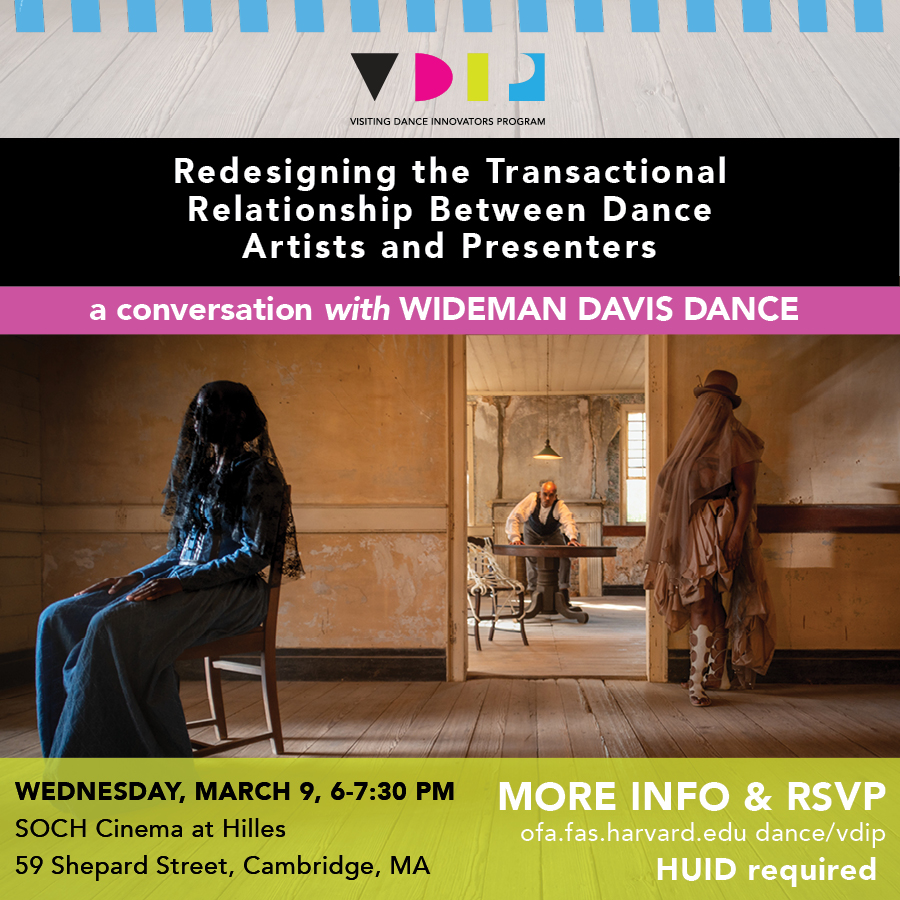 Redesigning the Transactional Relationship Between Dance Artists and Presenters
Co-directors Tanya Wideman-Davis and Thaddeus Davis will be joined by dance presenter and Executive Director of Alabama Dance Council Rosemary Johnson to discuss dance making in the southeast region of the United States and the radical relationship they have created to make, produce, and present work that amplifies Black bodies and imagination in contested spaces.
The conversation will be moderated by Laura Rodriguez (LROD), Lecturer and Interim Head of Dance, Theater, Dance & Media.
The event is co-presented by Harvard Dance Center and Theater, Dance & Media through the Visiting Dance Innovators Program (VDIP). Funded by The Provostial Fund for the Arts and Humanities with additional support from the Office for the Arts at Harvard, and Theater, Dance & Media. In partnership with Harvard University's Graduate School of Design and the Peabody Museum of Archaeology and Ethnology.
Harvard ID or proof of vaccination with ID required. Masks must be worn at all times.
Register here: https://secure.touchnet.net/C20832_ustores/web/product_detail.jsp?PRODUCTID=2765&SINGLESTORE=true
Ticket Information