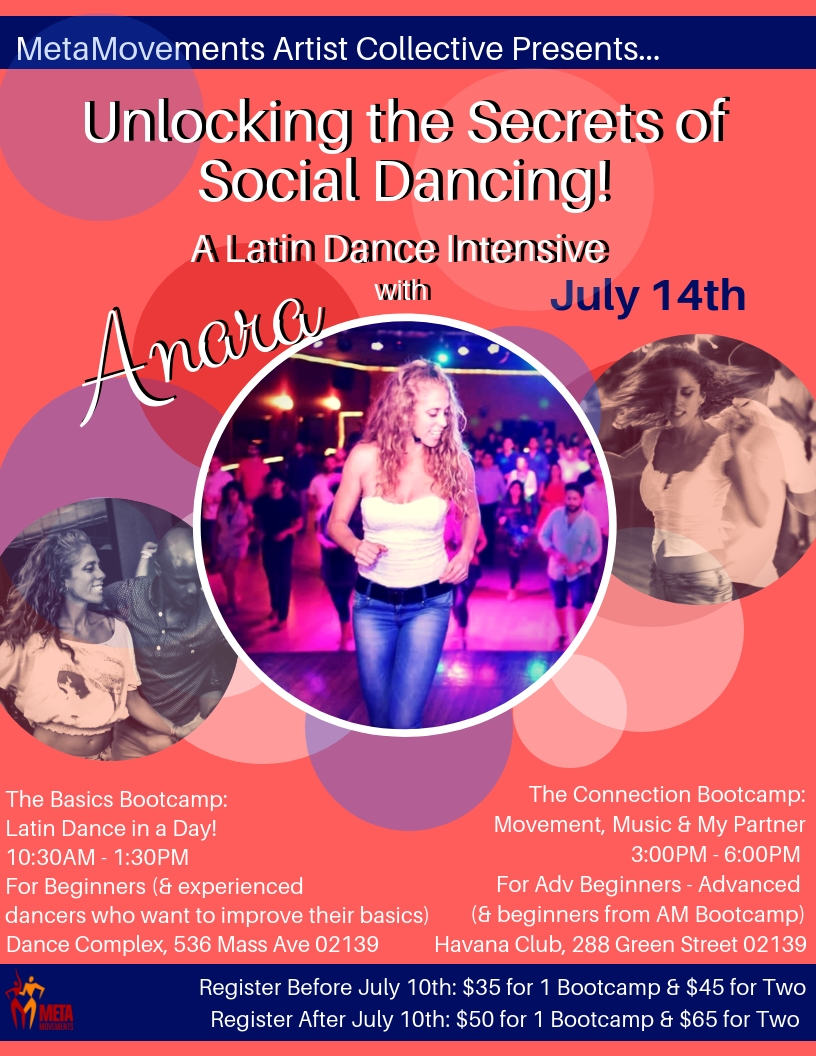 Unlocking the Secrets of Social Dancing! A Latin Dance Intensive for Beginners and Dancers of All levels with Anara Frank
With over 25 years experience, Anara is the founder of Metamovements Latin Dance Company and is recognized for her expertise in developing artists—taking them up the ladder of success in their chosen styles and focus areas. She has taught in the U.S., Europe, Asia & the Caribbean, and is known for her ability to help dancers of every level achieve their goals.
Choose the Bootcamp that is right for you or take both at a discounted price!
The Basics Bootcamp: Latin Dance in a Day!
10:30am-1:30pm at Dance Complex
Build a Strong Foundation; Crack the Code of Timing; Developing your Dancer Body; Master the building blocks
The Connection Bootcamp: Movement, Music & My Partner
3pm-6pm at Havana Club
Explore the link between Sound & Movement; Discover your own Authentic Movement; Find the Magic Touch/Connection
BOTH Bootcamps: 10:30am-6pm (with lunch break)
Register by July 10th to receive discounts
Ticket Information