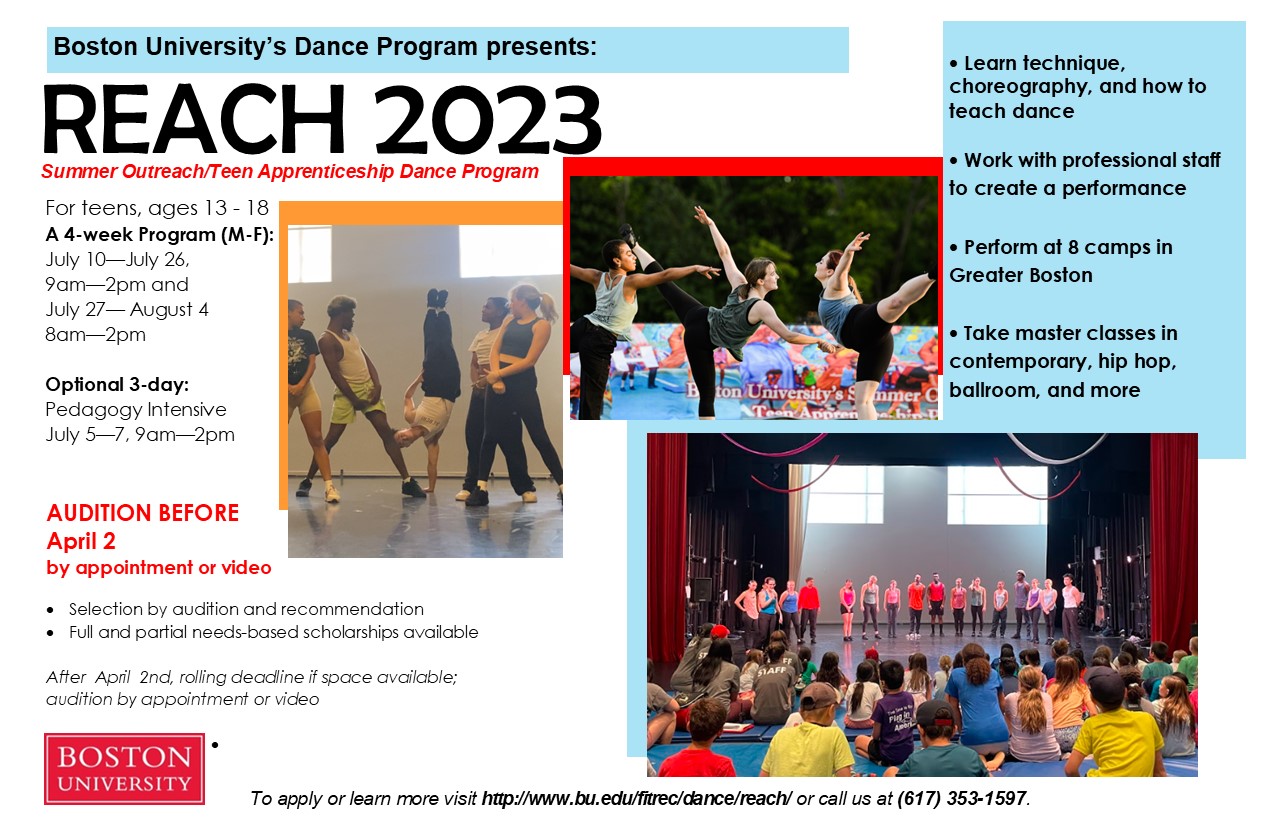 Boston University Reach: Summer Dance Outreach/Teen Apprenticeship Program
Reach is a summer program for students who are eager to explore their passion for dance while being involved in the community. This four-week program, sponsored by the Boston University Department of Physical Education, Recreation & Dance, provides a wonderful mix of instruction, job training, community service, performance, and assistant teaching. We provide full and partial scholarships based on financial need.
This year, the four week Reach program will run from July 10-August 4, 2022. We are looking for students who are:
o skilled in at least one genre of dance and open to learning other forms.
o trained at dance schools and studios or are self-taught.
o motivated and work well with others.
We are also offering a free and optional Pedagogy Intensive from July 5-7 for those interested in teaching. We will focus on the best practices on working with children and adults, lesson planning, and effective motivational tools.
Ticket Information