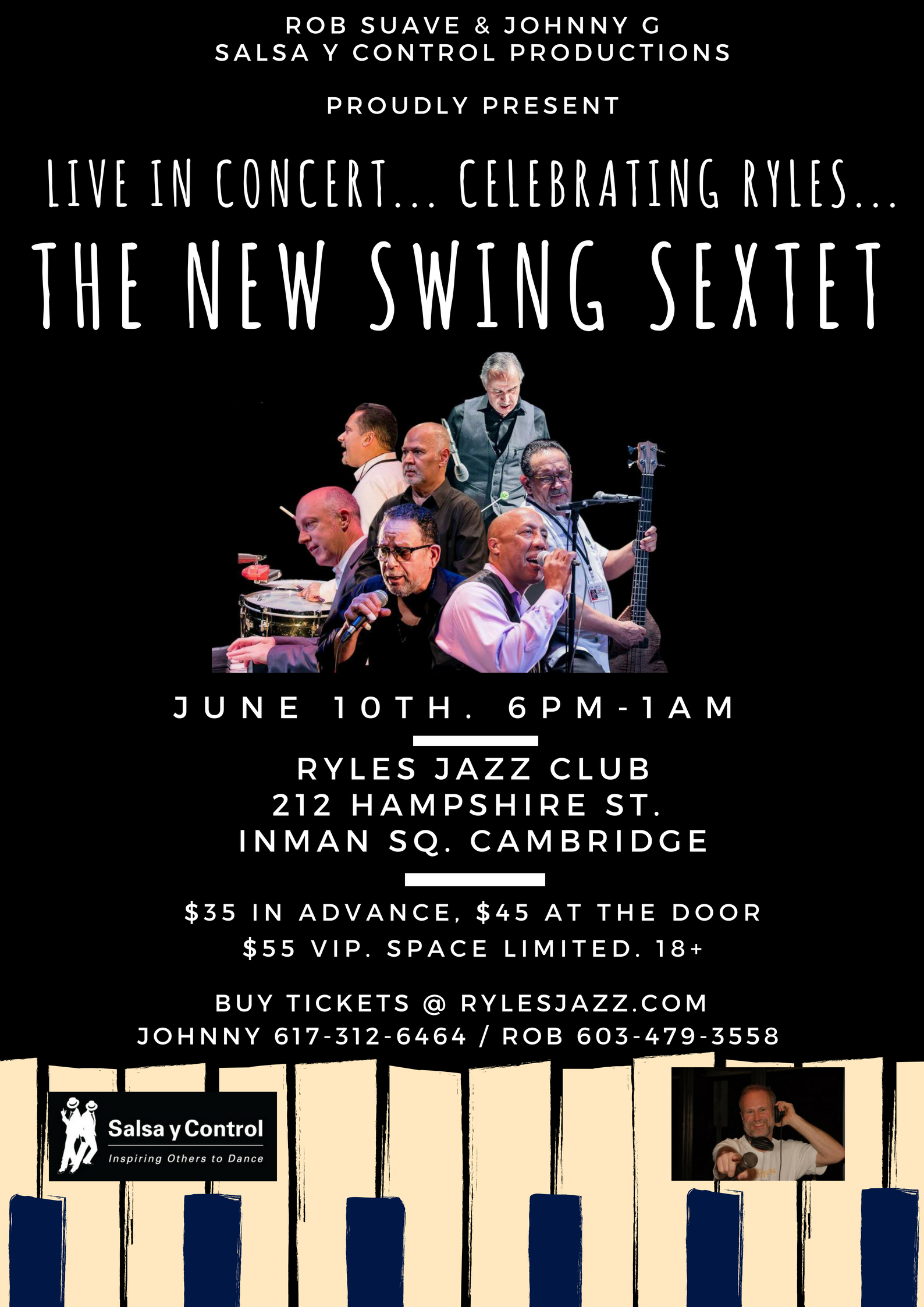 Celebrating Ryles with the New Swing Sextet
Presented by Rob Suave and Johnny G/Salsa y Control Productions
Celebrating the historic Rylez Jazz Club, which will be sadly closing it's doors at the end of June. Ryles and Rob's Salsa Sundays have been staple in the Boston Salsa Dance Community for more than 20 years now and what better way to celebrate it's contributions than with an intimate concert featuring the iconic New Swing Sextet!
This will be one of the last Salsa Sundays at Ryles and the first time the New Swing Sextet plays in Boston, which means this will be a memorable night in Boston where history will be made!
Dance Lesson: 6:30pm-7:30pm
Social Dancing with Music by the New Swing Sextet plus DJs Rob Suave and Johnny G from 7:30pm to 1am.
Admission: $35 in Advance, $45 at the door, $55 VIP includes dinner and reserved table.
This is an +18 plus event.
Ticket Information