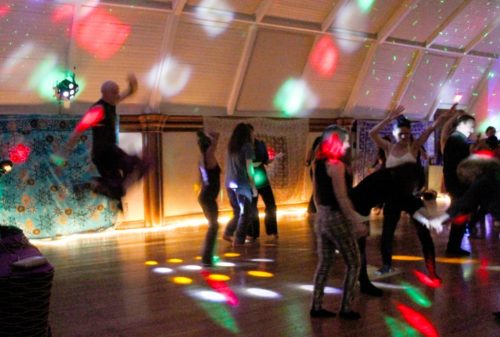 Dance Friday Birthday Party
Come Celebrate 40 years of dancing with Dance Friday
We are starting the evening with a Bollywood class with special guest DJ Dave Shepherd.
Bring your memories and photos to share.
What is Dance Friday?
Dance Friday is an event where people of all ages, backgrounds, and abilities can express themselves through movement to music. We offer an atmosphere of acceptance, friendship, and trust. We guide our freedom of Expression by a committed respect for the physical and psychological safety of others. Dance Friday is a community drawn together by a shared delight in dance and the recognition and respect for the value of life. We are the only Boston-area dance to welcome children. Dance Friday is a member dance of Dance New England that began in 1979. The roots are deep within the moving fabric of the New England dance community. We move with the times and bring in some of the newest musical spinners in the area.