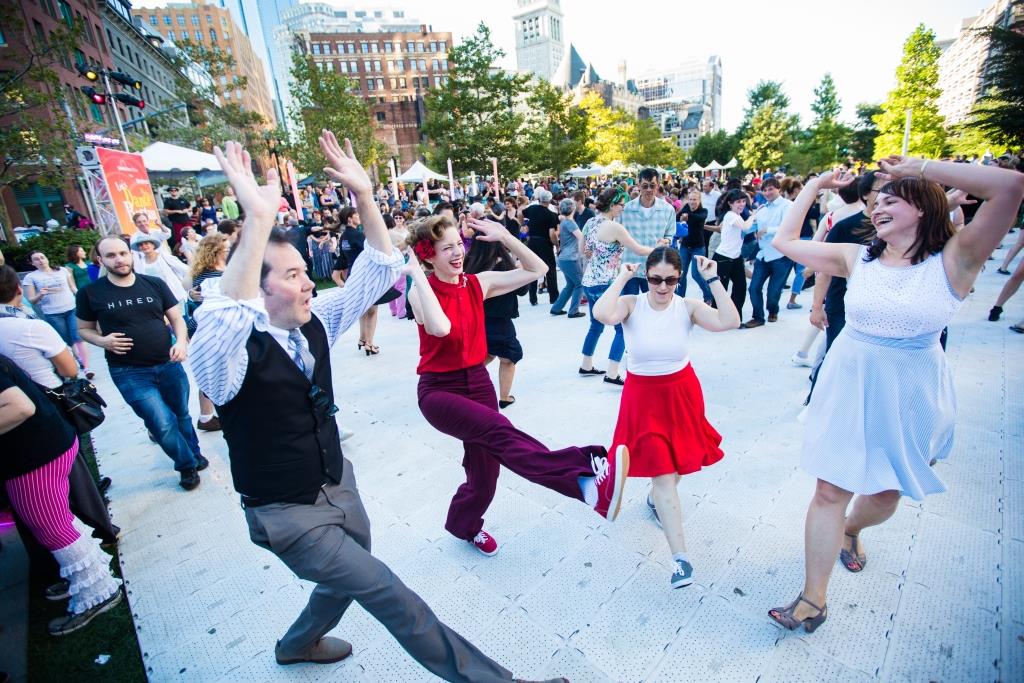 Let's Dance Boston
Presented by Celebrity Series of Boston
The Celebrity Series of Boston is bringing Let's Dance Boston back on September 13-17, 2017.
Let's Dance Boston is a free, five-day dance and live music extravaganza, taking place at Dewey Square Park on The Greenway. Each event features a different style of dance along with a live bands. Each session begins with a 45-minute free dance lesson taught by professional teachers in the dance style of the evening. After the dance lesson, a live band performs a 90-minute set to accompany the dancing and continue the party.
• On Wednesday, September 13, it's all about Swing with Michael Gamble and the Rhythm Serenaders, featuring Laura Windley.
• On Thursday, September 14, it's Mambo with Tito Puente, Jr. and His Orchestra
• Disco is back on Friday, September 15 with The Loser's Lounge
• Saturday, September 16 is Salsa time with Orquesta SCC "La Excelencia"!
• For a finale, Yiddish Folk Dance on Sunday, September 17 with Alicia Svigals' Klezmer Fiddle Express
Ticket Information