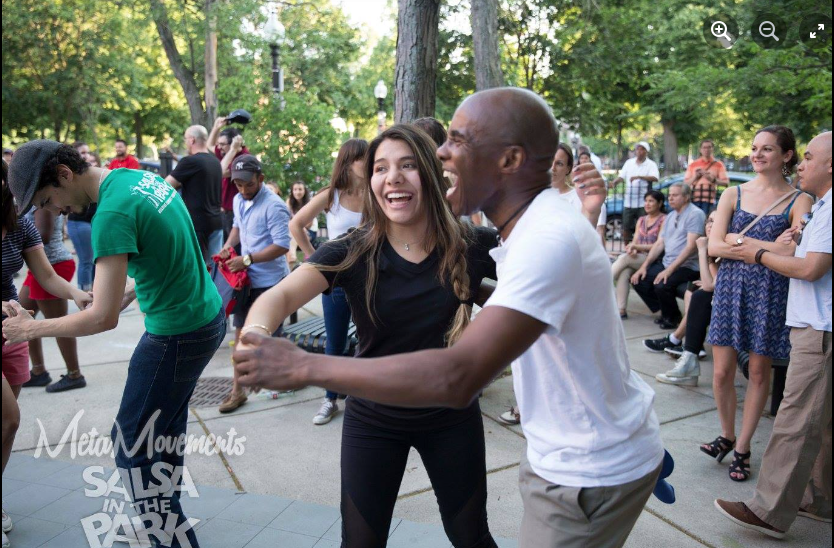 Salsa In The Park Returns to Blackstone Courtyard!
Presented by MetaMovements Artists collective
You asked for it and we've done our best to deliver! After a few years' hiatus, MetaMovements and BCYF Blackstone Community Center have come together again to bring Salsa In The Park on Aug 26th & Sept 16th will include the following:
Mobile dance floors, lessons, dance coaching for beginners, social dancing, Timba/Follow along dance lines, Water Station, Music corner, Performances, bag check and the awesome and welcoming vibes that makes Salsa In The Park so special and inviting to all…
Schedule for events:
1pm: Lessons by MetaMovements
1:30pm: Social dancing begins & music corner opens
2:15pm: Performances and special announcements
2:45-4pm: Timba lines/follow alongs led by MetaMovements dance hosts and more social dancing!
Since its inception, an explicit goal of MetaMovements has been to enhance the quality of life in Boston through the celebration of Latino arts and culture. We have done this by creating safe spaces and promoting healthy behaviors.
Ticket Information