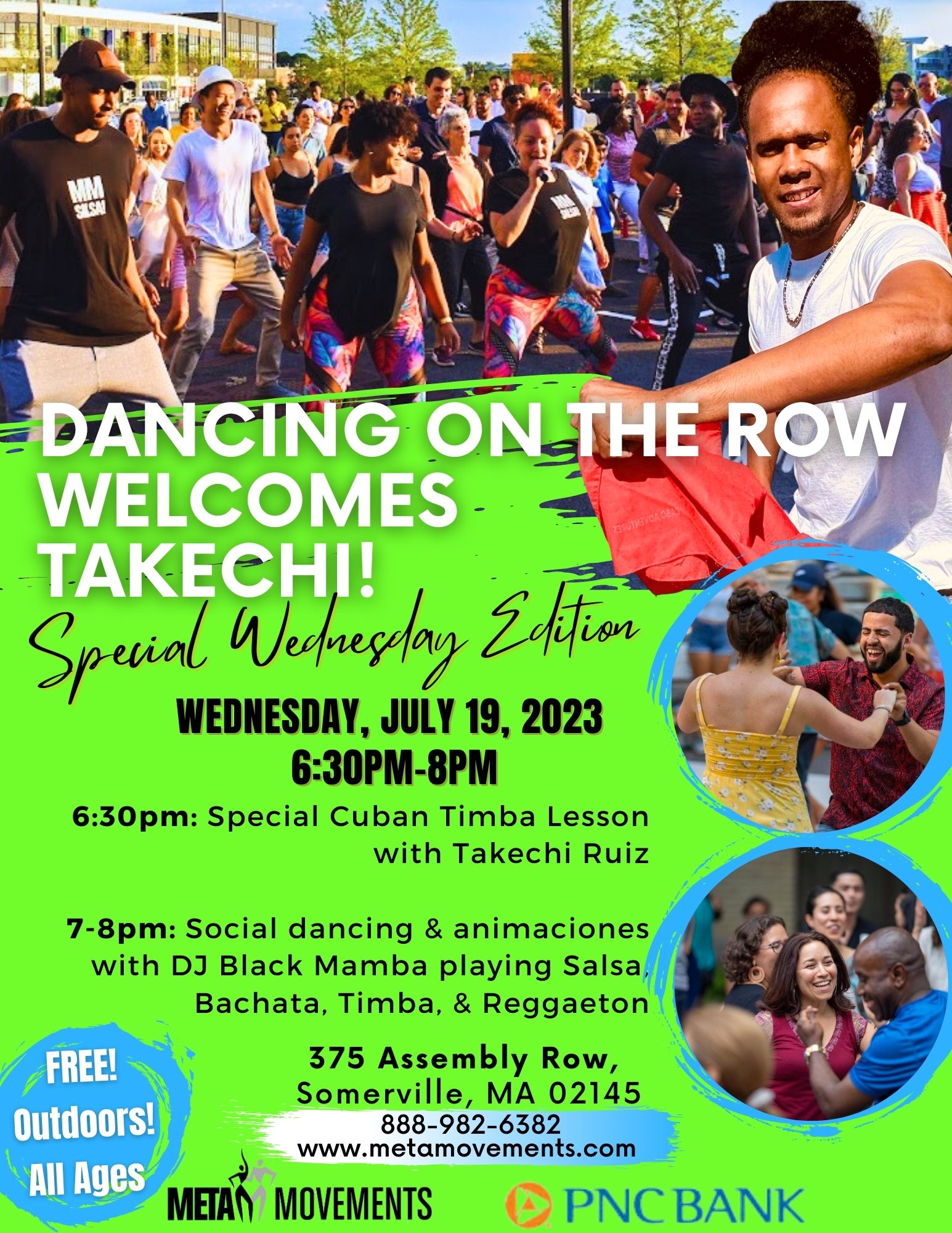 Special Wednesday Edition of Dancing On The Row – Welcome Takechi!
Presented by MetaMovements Artists collective
FREE! Outdoors! All Ages
Join us for a special Dancing On The Row event to celebrate MetaMovements Artist Collective's Exchange Program! This summer we are hosting MMCuba Artist Takechi Ruiz from Santiago De Cuba who recently moved to the States!
As you may or may not know, MetaMovements collaborates with artists in Cuba and the Dominican Republic to bring travelers to their countries for authentic and intensive dance and music experiences, create positive impacts through our shared passion for music and dance, and make careers in the arts more sustainable everywhere.
Join us as we welcome Takechi to Massachusetts in a special edition of Dancing On The Row: Latin Dance Series! This particular Dancing On The Row has been added to the series because there will be a special TV/News show that will be "chronicling" our event! Our goal is to have this special event on a Wednesday