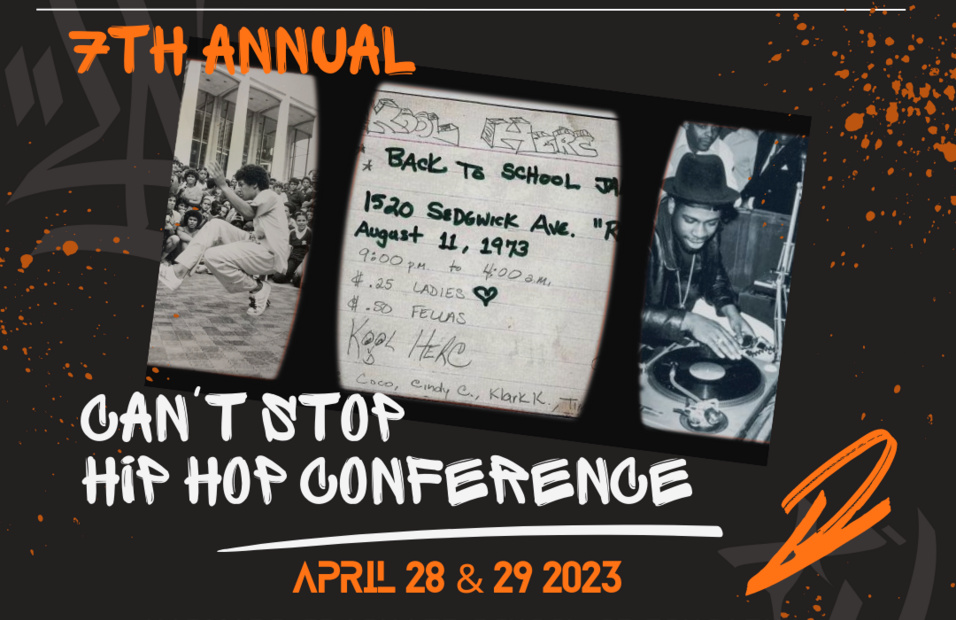 7th Can't Stop Hip Hop
Presented by HipHopEX
HipHopEX is excited to announce the 7th Annual Can't Stop Hip Hop Conference at the Harvard Graduate School of Education. To honor Hip Hop's upcoming 50th birthday, we are gathering in joy and celebration of how what was once thought to be a passing fad, has withstood the test of time and truly kept going on and on! From block parties to college classrooms and from fashion to politics, Hip Hop has been a force like no other, making an indelible mark on culture and society worldwide. Join us for performances, panels, and interactive workshops led by local and national Hip Hop artists. Experience the gift that is Hip Hop.
Free to attend; Registration encouraged. Visit www.cantstophiphop.org to register.
Accessibility note: Some performers and presenters are deaf and/or hard of hearing therefore some ASL interpretation will be available.
Ticket Information