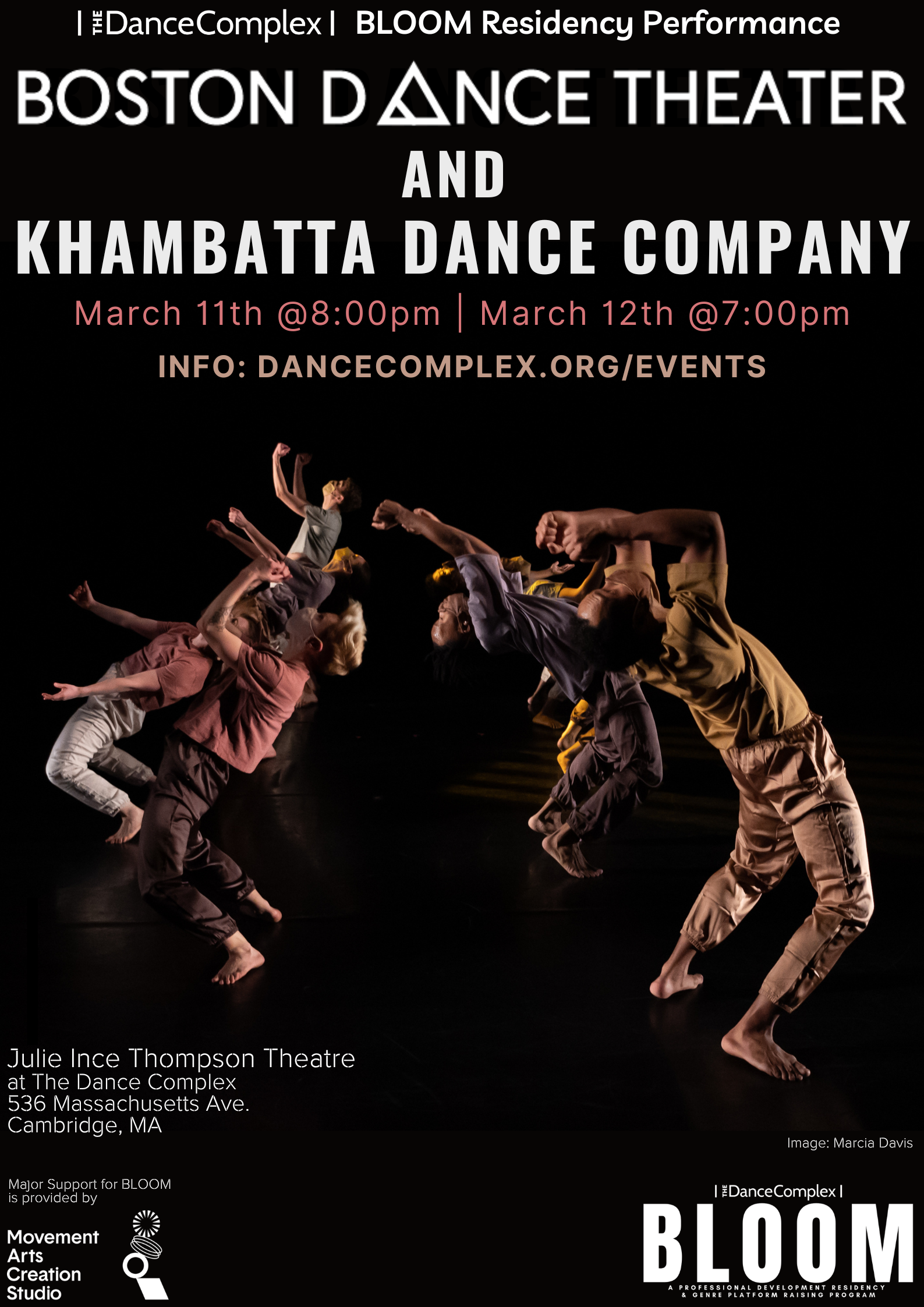 Boston Dance Theater and Khambatta Dance Company
Presented by The Dance Complex
Boston Dance Theater (BDT) will be performing alongside Khambatta Dance Company (KDC), from Seattle, WA, in the second half of a co-presenting relationship between the two companies. Boston Dance Theater performed in March, 2022 at Seattle International Dance Festival, hosted by KDC, and in March, 2023, KDC will be joining BDT in Boston for a week-long residency at The Dance Complex. At the performances on March 11+12, Boston Dance Theater and Khambatta Dance Company will each perform selections from their own repertoire, in addition to a new work created during the residency.
This performance is part of the BLOOM residency program. Major support for BLOOM is provided by Movement Arts Creation Studio (MACS).
About Boston Dance Theater: Under the co-artistic direction of Jessie Jeanne Stinnett and award winning, Dutch-Israeli, choreographer Itzik Galili, Boston Dance Theater (BDT) is Boston's first contemporary dance repertory company with international ties at the leadership level.
Ticket Information