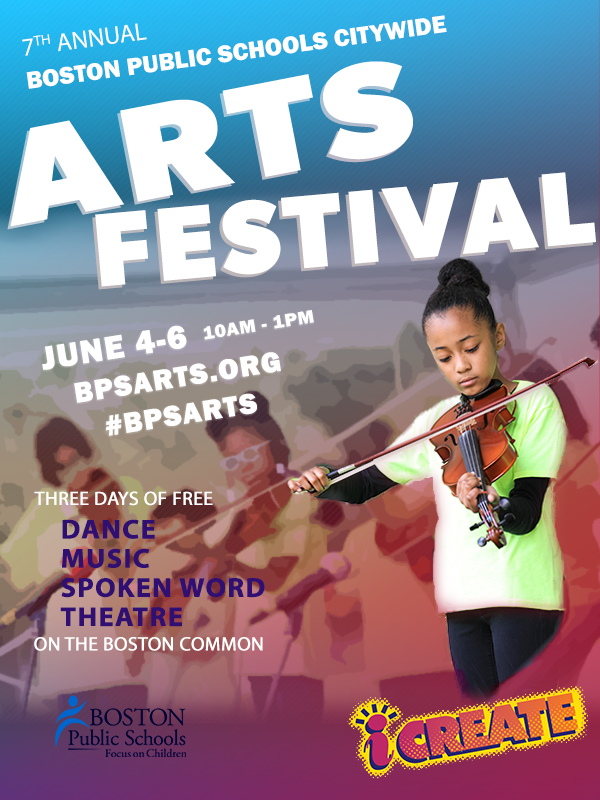 BPS Citywide Arts Festival
Presented by Boston Public Schools, EdVestors and BPS Arts Expansion.
More than 1,100 student performers and exhibitors from Boston Public Schools (BPS) will take part in the annual three-day celebration of the arts in BPS.
Free student exhibits and performances in music, dance, theatre and spoken work will happen between 10am-1pm from Tuesday, June 4 to Thursday, June 6. The dance stage on Wednesday June 5 makes use of the Boston Dance Alliance floor, made possible by donors to Raise the Floor! and Edvestors. 
In addition, as part of the BPS Citywide Arts Festival, the Boston Public Schools Arts Expansion initiative and EdVestors will announce the latest series of grants to art organizations and partners working across nearly 60 BPS schools. BPS Arts Expansion, which is marking its 10th anniversary this year, has made Boston a national leader in expanding access, equity and the quality of arts education in the public schools. Today, 17,000 students each year receive quality arts education as compared with a decade again as a result of BPS Arts Expansion (#BPSArts).