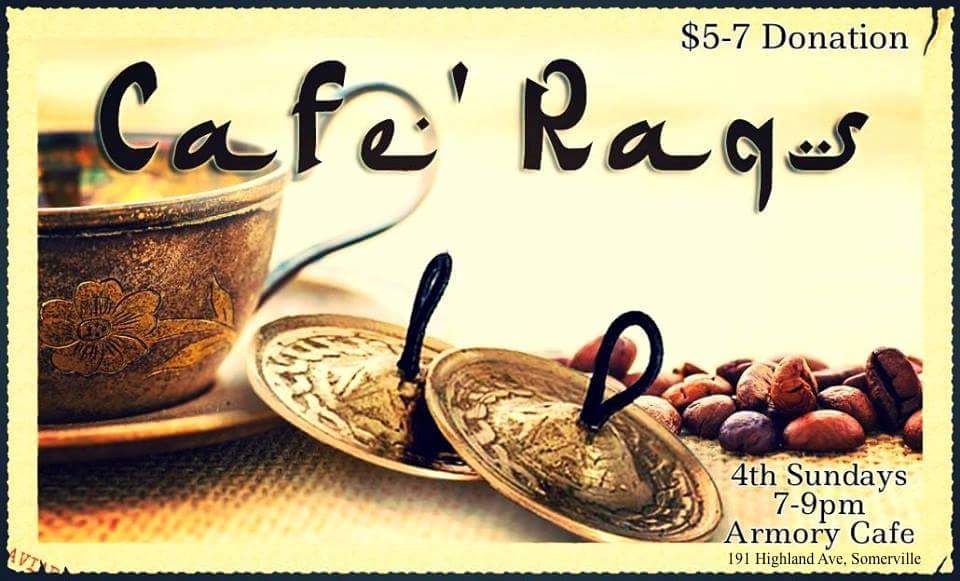 Cafe Raqs 3D!
We're back!
After two long years, we're back in glorious 3D (or in-person, if you prefer). In case you forgot, Cafe Raqs is a place for New England's belly dancers of all styles and levels to perform in a fun, professional, and supportive environment! And as always the Arts at the Armory Cafe will be open selling food and drinks!
This month's line-up includes:
Adele
Mathura
Salem Shimmy Mob
Irit
Esther Rahel
Jaylee
Doors at 7 PM, show at 7:30 PM. Admission is by $5-10 suggested donation (cash only). All admission and tips get distributed evenly among the dancers.