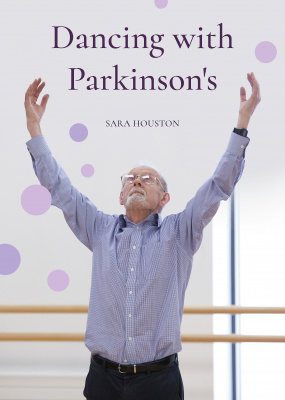 Dancing with Parkinson's by Dr. Sara Houston
Dr. Sara Houston's new book explores the experience and value of dancing for people living with the neurodegenerative disorder Parkinson's disease. Linking aesthetic values to wellbeing, Dr. Sara Houston articulates the importance of the dancing experience for those with Parkinson's, and argues that the benefits of participatory dance are best understood through the experiences, lives, needs and challenges of people living with Parkinson's who have chosen to dance.
Presenting personal narratives from a study that investigates the experience of people with Parkinson's who dance, intertwined with the social and political contexts in which the dancers live, this volume examines the personal and systemic issues as well as the attitudes and identities that shape people's relationship to dance. Taking this new primary research as a starting point, Dancing with Parkinson's builds an argument for how dance becomes a way of helping people live well with Parkinson's.
More information about this research is
here
Ticket Information