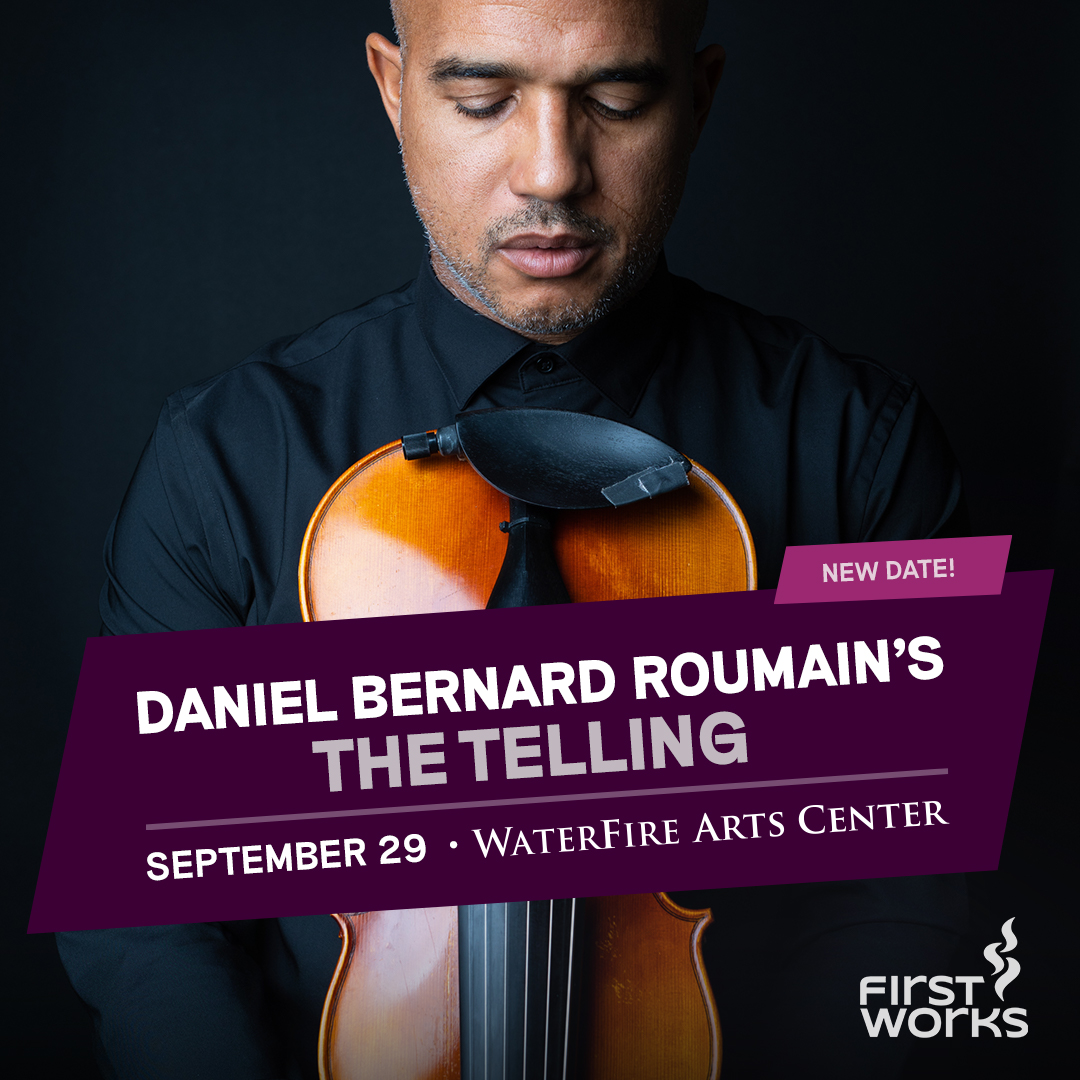 Daniel Bernard Roumain's "The Telling"
Presented by FirstWorks
Originally scheduled for January 22, this live performance is rescheduled to Thursday, September 29, 2022 to open FirstWorks' fall season. The producers have prioritized the health of our audience members and artists during the current high community transmission of COVID-19, while affirming the healing power of the arts.
"The Telling" is a new collection of original live works by renowned Haitian-American composer, violinist, and activist Daniel Bernard Roumain. Through instrumental solos, dance, and chamber music, the artists reflect upon and respond to the forces of crisis and communion in our lives, telling stories of our anger, anguish, and enduring hope. Surrounded by singers, dancers and strings at Providence's majestic WaterFire Arts Center, how can we, the living, honor the lost?
Featured artists: Becky Bass, Shura Baryshnikov, Melvin Chen, MusicWorks Collective, Albert Rudolph Lee, Daniel Bernard Roumain, and Brandie Sutton.
BOX OFFICE INFO:
$35-$55 with a pay-what-you-can option, to offer equitable access to all. Available at FIRSTWORKS.ORG or by calling 401-421-4278.
HEALTH AND SAFETY INFO:
All attendees must show proof of vaccination against COVID-19 with photo ID, or a negative PCR test taken within 72 hours of the performance. Masks are required for all attendees.
Open Conversations | Performances
Ticket Information