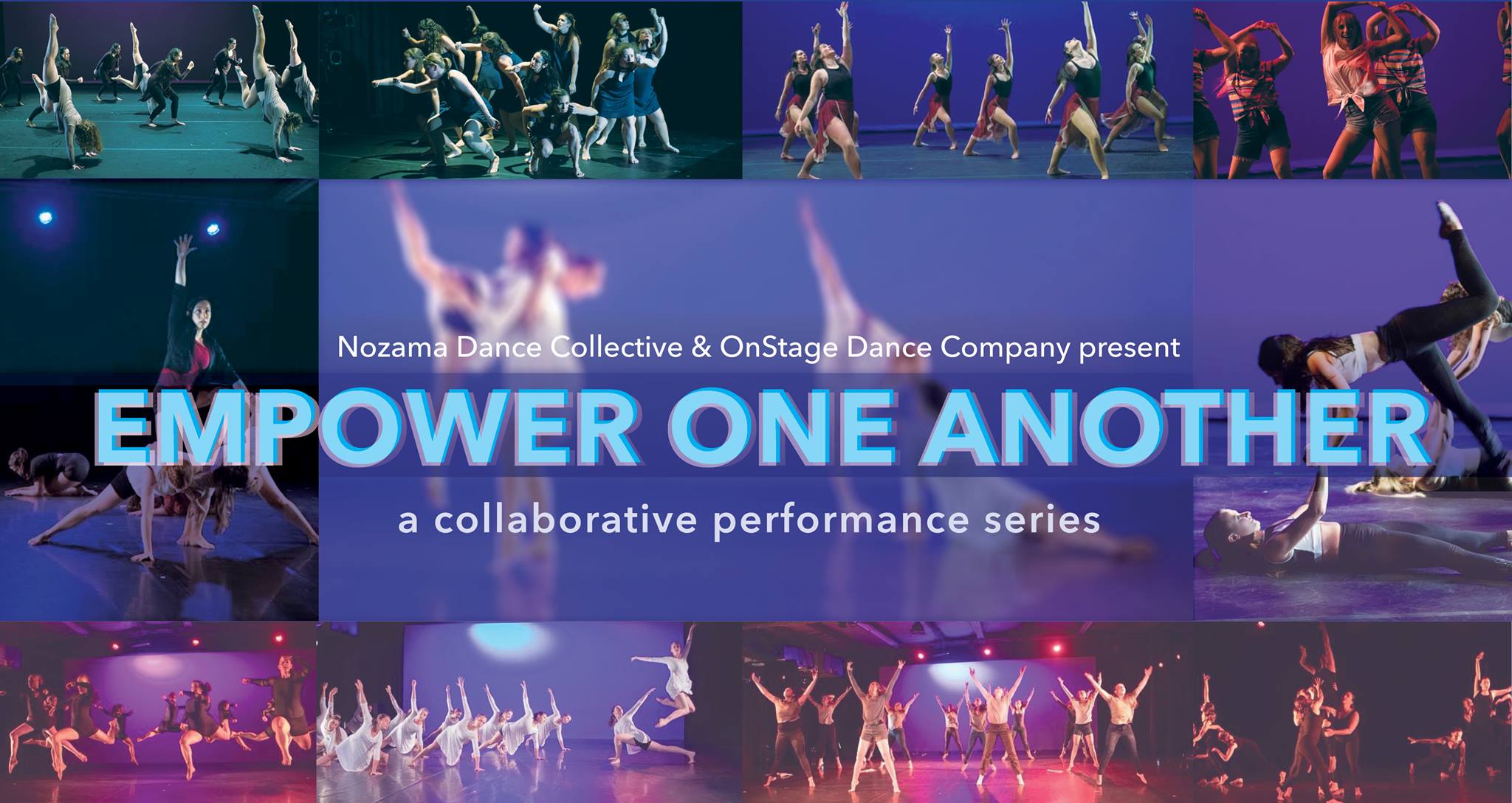 Empower One Another
Presented by OnStage Dance Company & Nozama Dance Collective
OnStage Dance Company and Nozama Dance Collective present "Empower One Another," a performance series exploring the theme of the female experience and female empowerment – with a strong focus on collaboration.
Featuring original work performed by:
OnStage Dance Company // Nozama Dance Collective // The END Ensemble // Kaleidoscope Dance // Sasso & Company // Cayley Dorr
Including three new works collaboratively choreographed by the presenting companies.
The 4pm Show will include a post-show Q+A moderated by Nicole Harris of Monkeyhouse!
Produced by: Gracie Novikoff of Nozama Dance Collective & Jennifer Crowell-Kuhnberg of OnStage Dance Company
_____________________________________________
Note: The venue is located on the third floor. There is no elevator access.
Open Conversations | Performances
Ticket Information