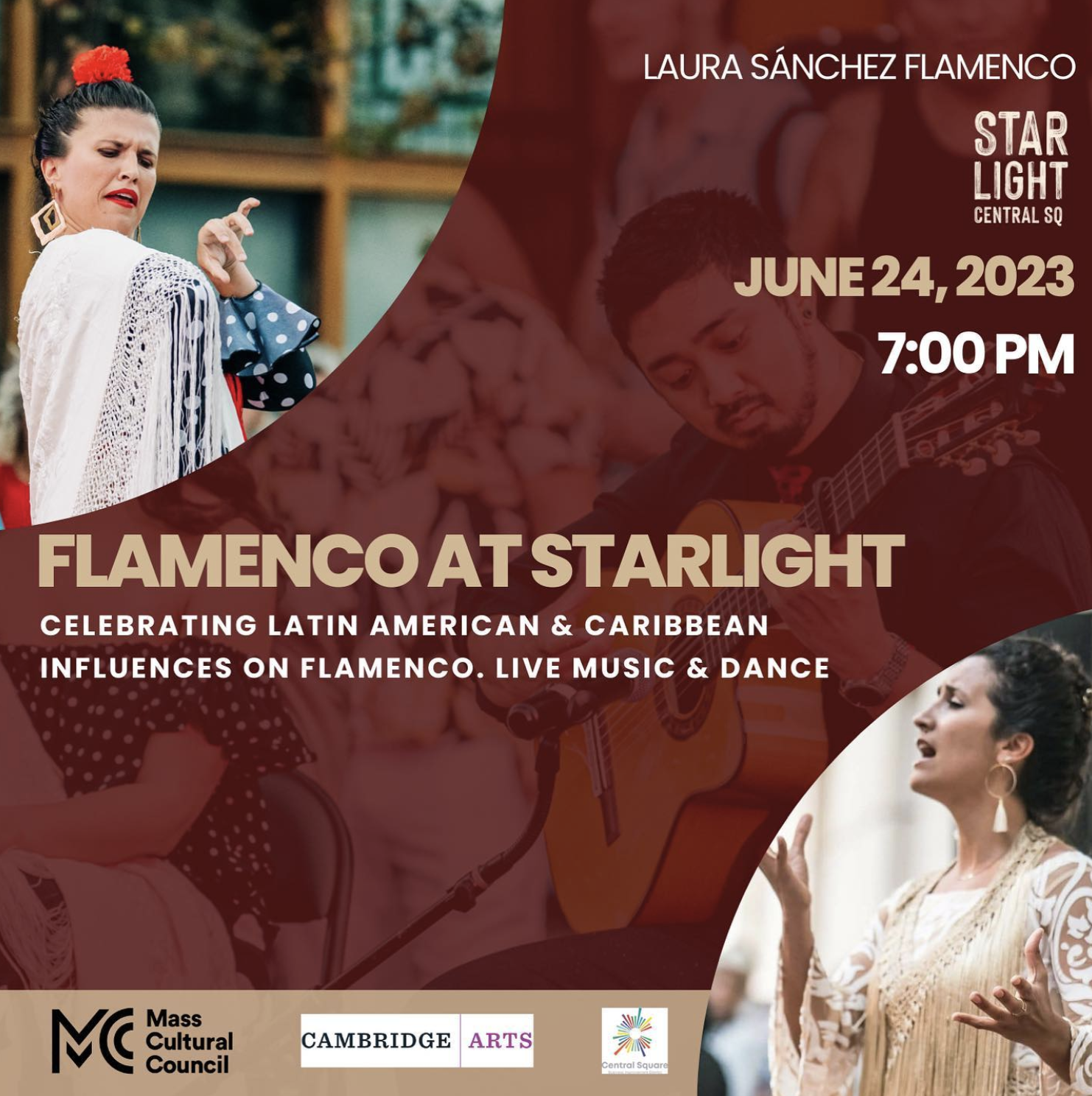 Flamenco at Starlight 2023
Presented by Laura Sanchez Flamenco
Experience the deep connections between Flamenco and Latin American and Caribbean dances and music! A celebration of the journey from the traditional Flamenco in Jerez, Spain, to the thrilling fusion with Mexican and the influences of various artistic expressions from Latin America and the Caribbean.
This annual Live Flamenco Show at Starlight with Laura Sánchez Flamenco Co. has become an annual tradition inviting flamenco dancers, students, musicians and guest artists to perform in he heart of central square. Flamenco at Starlight is an opportunity for the community to connect and share the joy of dance and bring to Cambridge the tradition of flamenco.
This year we will have special guest coming from NYC.
Join us for this free, family-friendly show.
Ticket Information