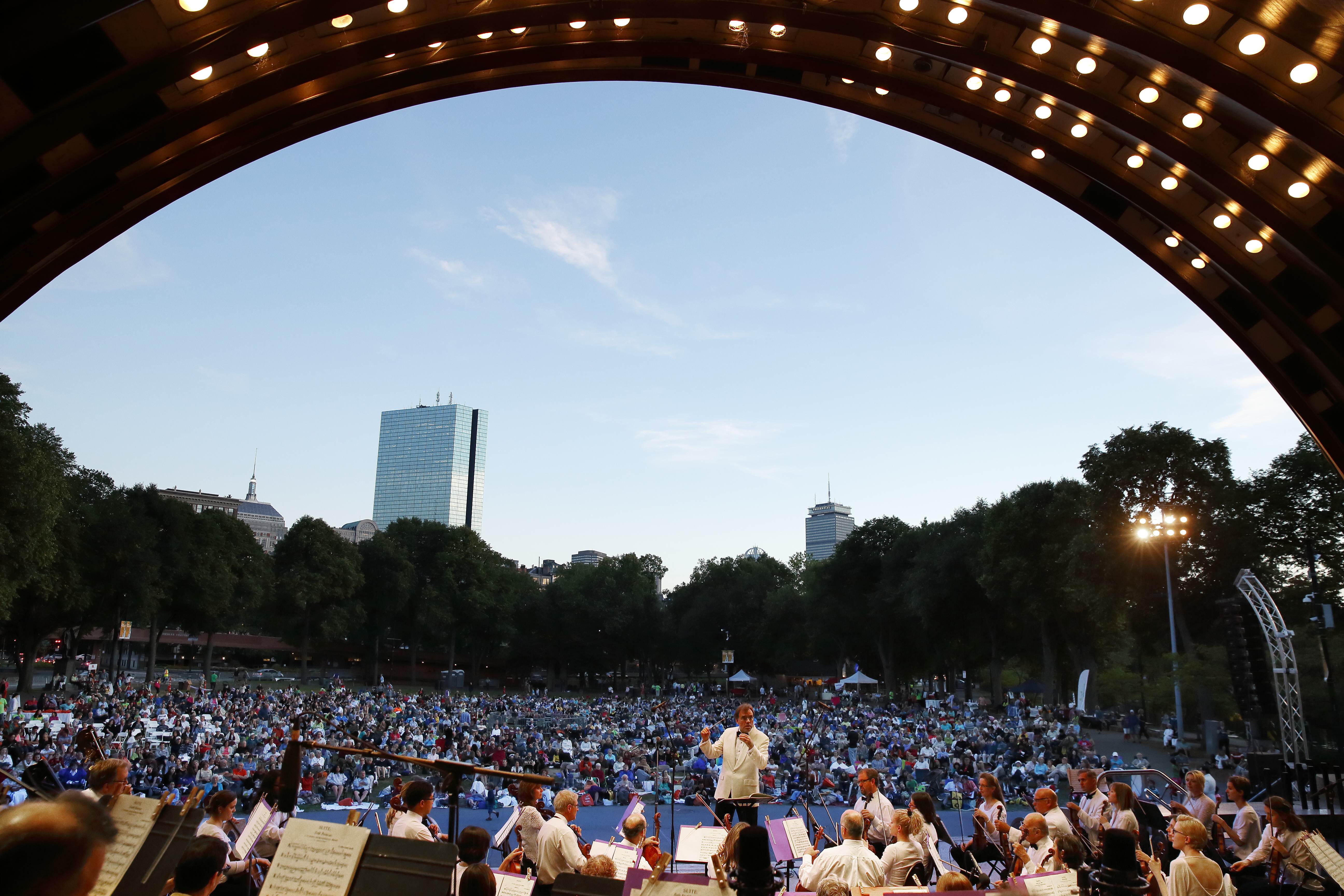 FOOTLOOSE AND FANCY FREE
Presented by Boston Landmarks Orchestra
Boston Landmarks Orchestra | Christopher Wilkins, conductor
Yo-El Cassell, choreographer, Ryan Edwards, percussionist/composer, Patrick Green, composer, Brian Mirage, dancer, Camp Harbor View, Yawkey Club of Roxbury, Boys and Girls Clubs of Boston, One City Youth Movement, BAJUCOL, Sayat Nova Dance Company, and 360°.
Movers and shakers from across the city converge on the Esplanade for a celebration of American and international dance. Leonard Bernstein's Fancy Free takes pride of place in an original interpretation by Yo-El Cassell and Boston-based performers. The youth from area Boys and Girls Clubs will "shake the Shell" along with outstanding companies of Armenian and Latin American dancers. Rain location for August 17 TBA.
Rodgers On Your Toes: "Slaughter on Tenth Avenue"
Skalkottas Greek Dances
Needham Urban Sprawl
Grau Dance for Orchestra (world premiere)
Avetisyan Festive
Ticket Information