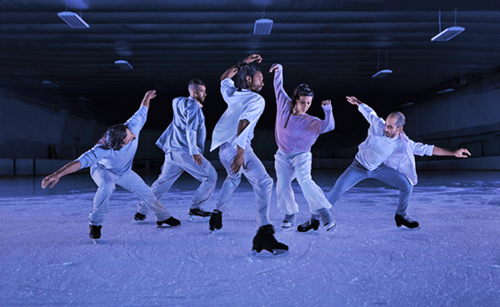 Le Patin Libre Threshold
Presented by The Yard
LE PATIN LIBRE is a contemporary ice skating company from Montreal, which uses ice, skates, and glide as media. Le Patin Libre, whose members are all highly trained skaters, caused a sensation in 2014 with Vertical Influences, a revolutionary display of contemporary dance on ice. They will present their new work Threshold, a poem-in-motion about displacement, change, loss, and memory, performed to Jasmin Boivin's beautiful and unearthly music. Threshold is in every way a transformative experience of contemporary dance.
OPEN SKATE PARTY- Aug. 4 8:30 pm
At 8:30 pm after LE PATIN LIBRE presents Threshold on Aug. 4, the audience is invited to join the company on the ice for an open skate party! Bring your own skates!
Ticket Information