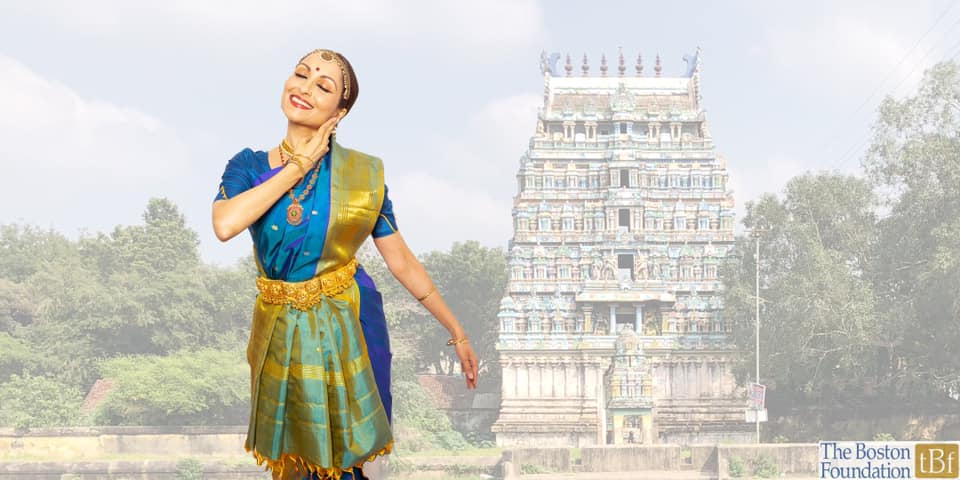 Mangalam – The World of a Temple Devadasi
Presented by Sumati Ram-Mohan
Mangalam: The World of a Temple Devadasi, is a multimedia presentation which aims to merge performance with its cultural context. Sumati Ram-Mohan will share dance and music from temple ritual repertoire along with images and information from her fieldwork. Through interactive discussions in an intimate setting, Sumati's research will be made accessible to an audience of all ages and backgrounds.
Bharatanatyam, a dance style from India, is often described as classical and traditional with ancient origins. The common narrative of Bharatanatyam's history includes its development in Hindu temples of South India up until 1947.
But what do we know about the women who performed this dance in temples, the devadasis? What role did they play in temples? How did they incorporate dance into temple rituals? Were these dances different from how Bharatanatyam is performed today? Sumati Ram-Mohan attempts to answer these questions based on her work with scholar Saskia Kersenboom.
Open Conversations | Performances
Ticket Information