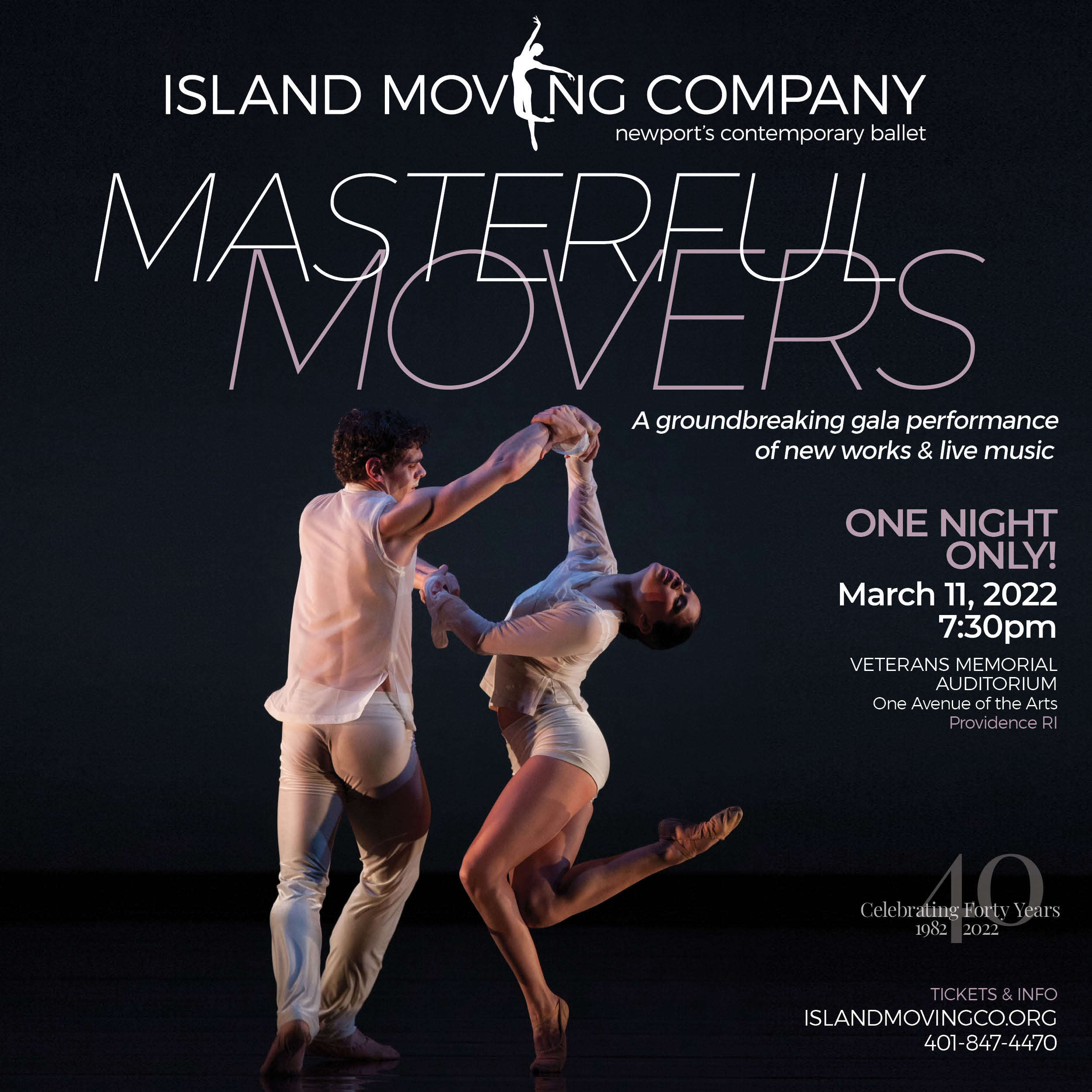 MASTERFUL Movers-A groundbreaking performance of new work & live music
Presented by Island Moving Company
The evening includes Choreographer Nicolo Fonte's seminal work, Where We Left Off, staged for IMC dancers, and set to a score by Phillip Glass.
"A striking example of architectural clarity… His attention to structure and clarity surfaced throughout the ballet… With a work like Where We Left Off, we need not worry about the future of ballet…." – Margaret Putnam, Theater Jones
Nicolo Fonte has created or staged ballets for The Dutch National Ballet, Houston Ballet, Royal Danish Ballet, Pennsylvania Ballet, Pacific Northwest Ballet, Stuttgart Ballet, Aspen Santa Fe Ballet, and many others.
The evening concludes with an original adaptation of Carl Orff's Carmina Burana, conceived, choreographed, and staged by IMC's Artistic & Associate Artistic Director's, Miki Ohlsen & Danielle Genest in collaboration with the RI Civic Choral & Orchestra. (RICCO) Carmina Burana will feature 70 choral voices and a live orchestra under the musical direction of RICCO's Joshua Rohde.
Ticket Information