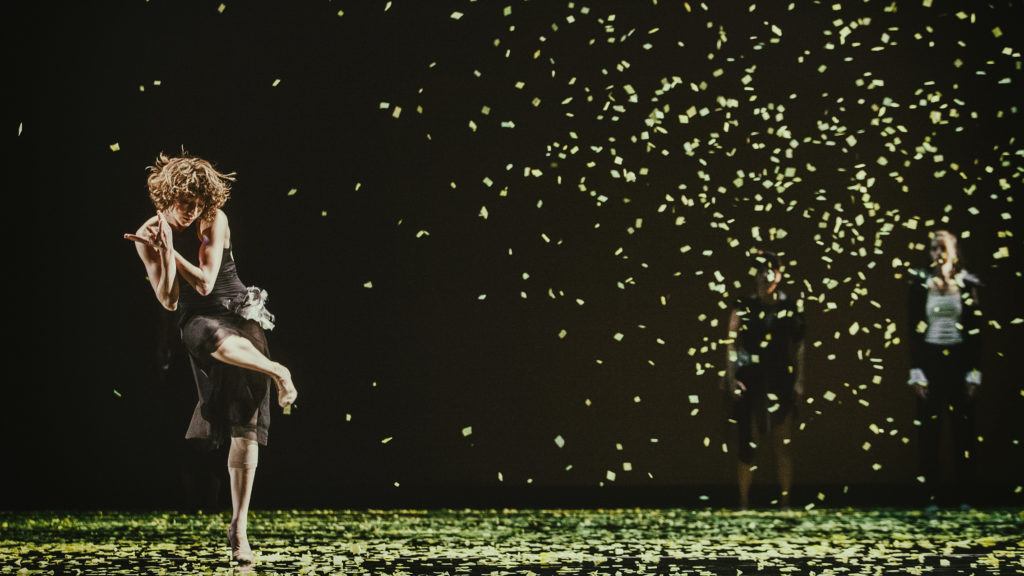 ODC/Dance
With four female resident choreographers—Brenda Way, KT Nelson, Kimi Okada, and Kate Weare—this contemporary dance company is widely recognized for its rigorous technique, full-throttle partnering, interdisciplinary collaboration, and musical commissions.
San Francisco-based ODC/Dance began as a collective at Oberlin College in 1971 and has since transformed and relocated to become one of the most active centers for dance on the west coast.
"Full-bodied and expansive without being showy or brawny" (The New Yorker), ODC/Dance returns to the Pillow for the first time since 1994, featuring KT Nelson's Dead Reckoning, set to original music by celebrated Kronos Quartet cellist Joan Jeanrenaud and performed amidst a mesmerizing sea of green confetti.
Ticket Information