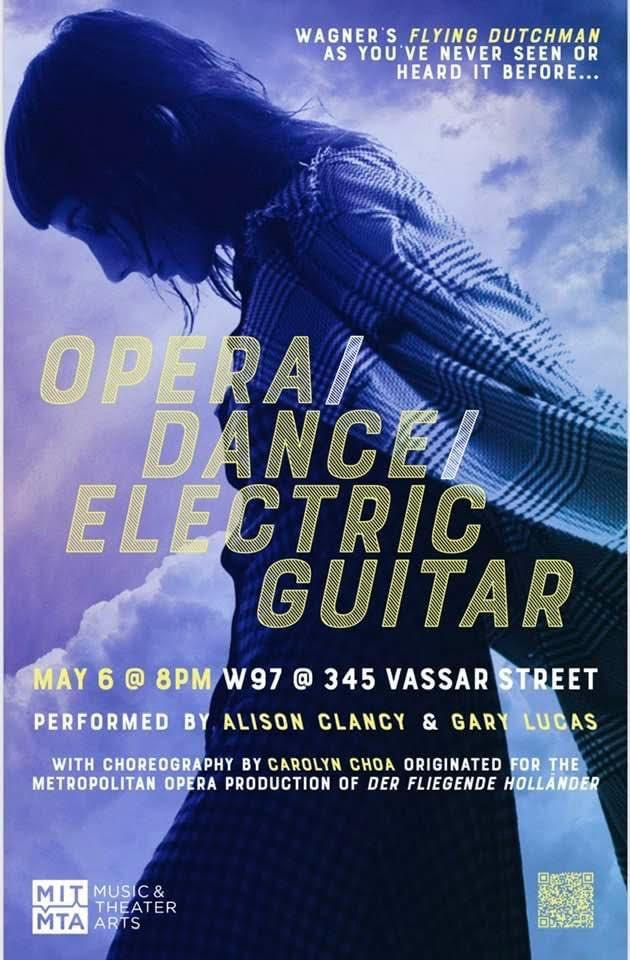 OPERA / DANCE / ELECTRIC GUITAR Alison Clancy and Gary Lucas at MIT
Presented by Massachusetts Institute of Technology
In 2020, The Metropolitan Opera's production of Wagner's Der fliegende Holländer opened with the longest dance solo in the company's history. Alison Clancy performed an 11 minute dance to the opera's complete overture. Contemporary dance collided with classical music to create an evocative exploration of longing and power, a fitting opening for an epic opera.
Now, this exploration continues, with legendary guitarist Gary Lucas playing his own arrangement of the overture, and the choreography adapted to interplay with this new vision of Wagner's music. The collision of contemporary dance and music with Wagner is an amalgamation of forms, ideas and disparate parts coming together to make a unique, strikingly immediate whole.
Clancy will perform the solo twice, to a recording of the original overture, and to Gary Lucas playing his arrangement live: exploring the process of creation and adaptation, and what it can be to collide old with new to create something wholly original.
Ticket Information