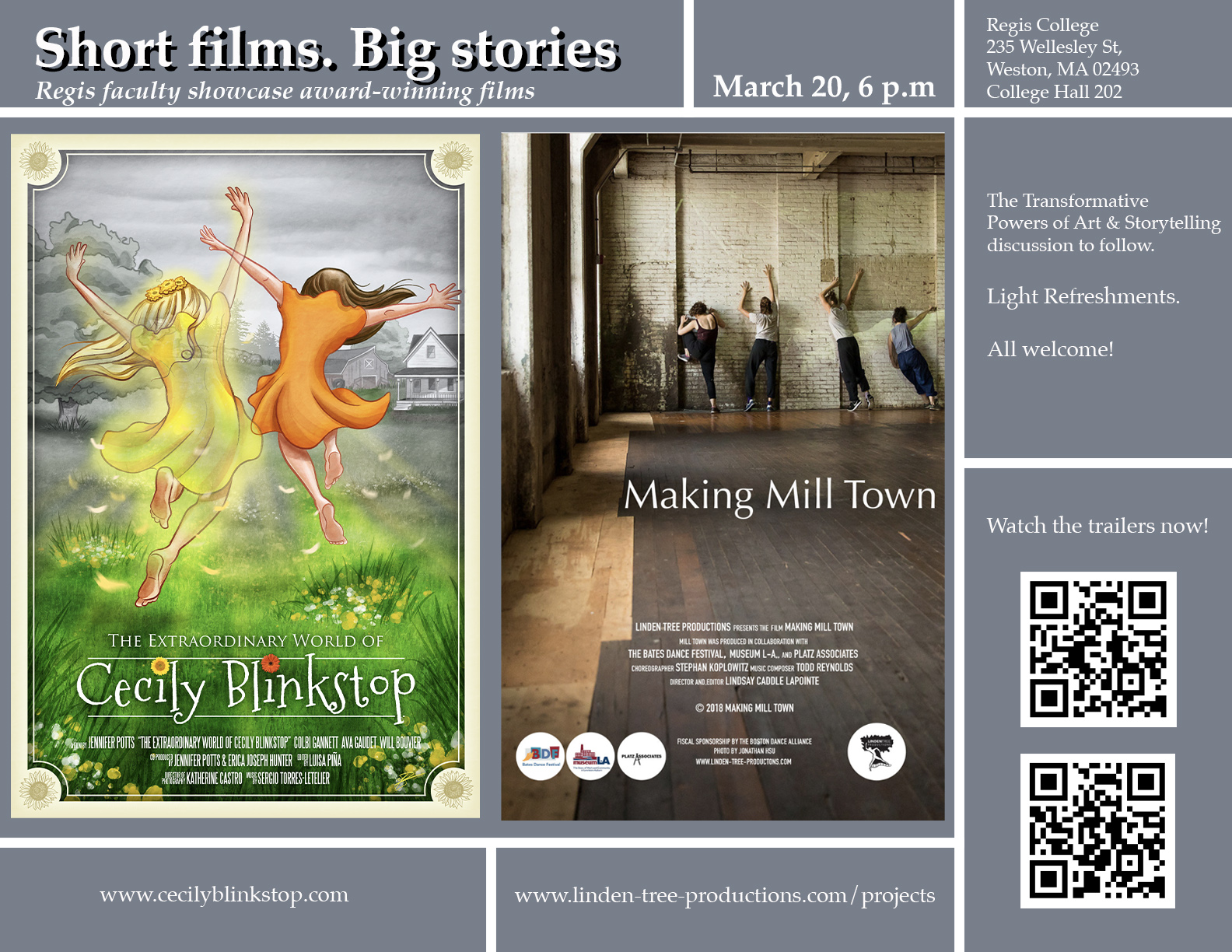 Short films. Big stories.
Please come to a screening March 20, 6 p.m. at Regis College, 235 Wellesley St., Weston, MA, College Hall Room 202.
Films featured:
Award winning, "Making Mill Town". A documentary about the process in making, "Mill Town" a multi-media, site specific dance work choreographed and directed by Stephen Koplowitz. Film directed and edited by Lindsay Caddle LaPointe
Also screening is an award-winning short by filmmaker Jennifer Potts: "The Extraordinary World of Cecily Blinkstop"
There will be popcorn and a panel discussion with the filmmakers.
FREE AND OPEN TO THE PUBLIC!