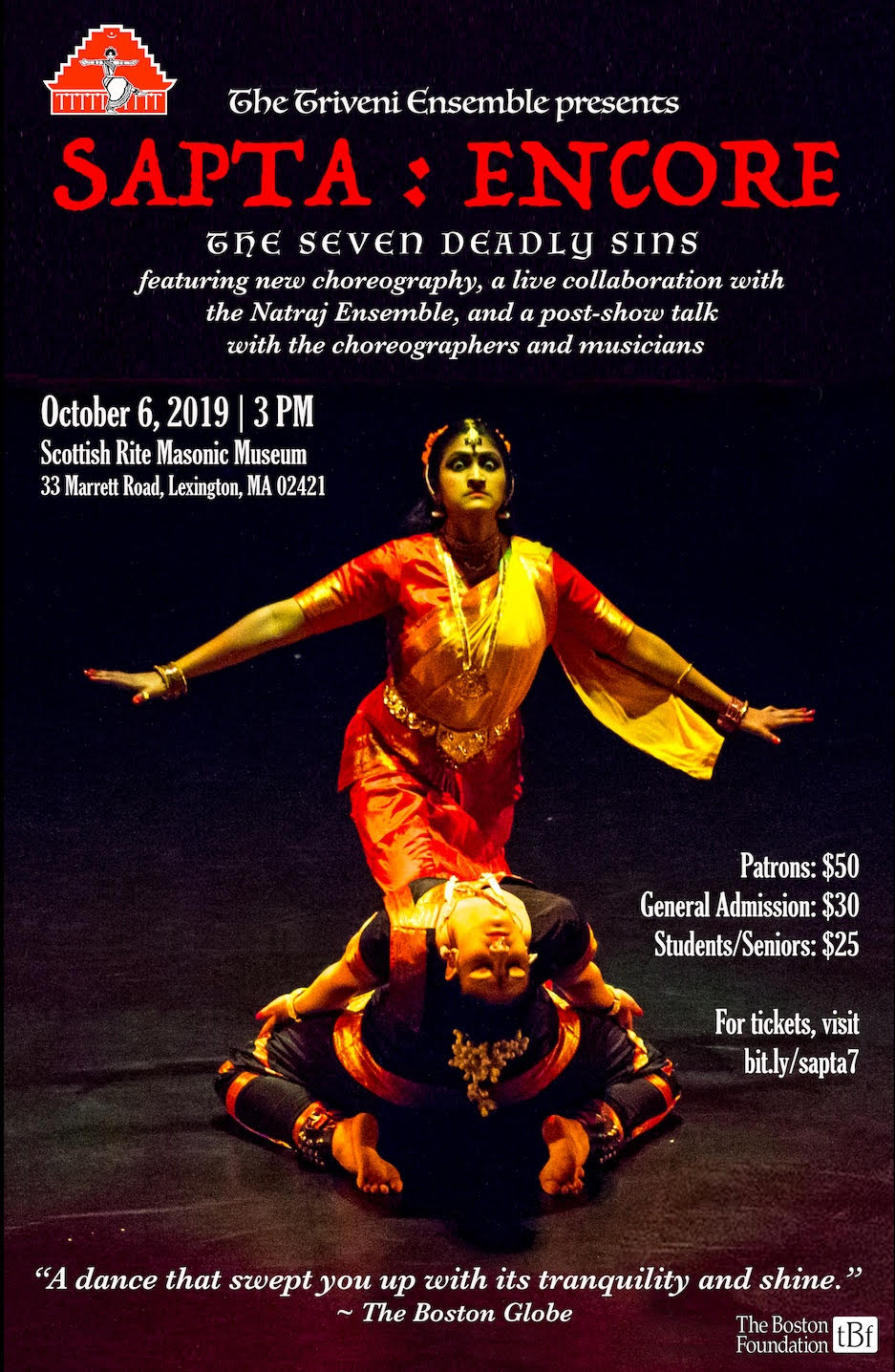 Triveni Ensemble Presents Sapta: Encore
Back by popular demand, the Triveni Ensemble presents their critically acclaimed production, Sapta: Encore. A cross-cultural exploration between art and philosophy, Sapta: Encore fuses Indian classical dance with the Western concept of the seven deadly sins. Join us as we delve into human nature visualized through dance.
With new choreography, a live collaboration with world-jazz group Natraj, and a post-show discussion with choreographers, you won't want to miss this!
With just one step, an otherwise ordinary emotion can stray into dangerous territory. Admiration turns to Lust. Impatience turns to Wrath. Fulfillment to Greed. What in the end will win, human virtue or sin? The answer may not be so simple…
View our trailer that showcases vignettes of Gluttony, Sloth, and Lust:

This project is made possible by a Live Arts Grant from The Boston Foundation.
Ticket Information