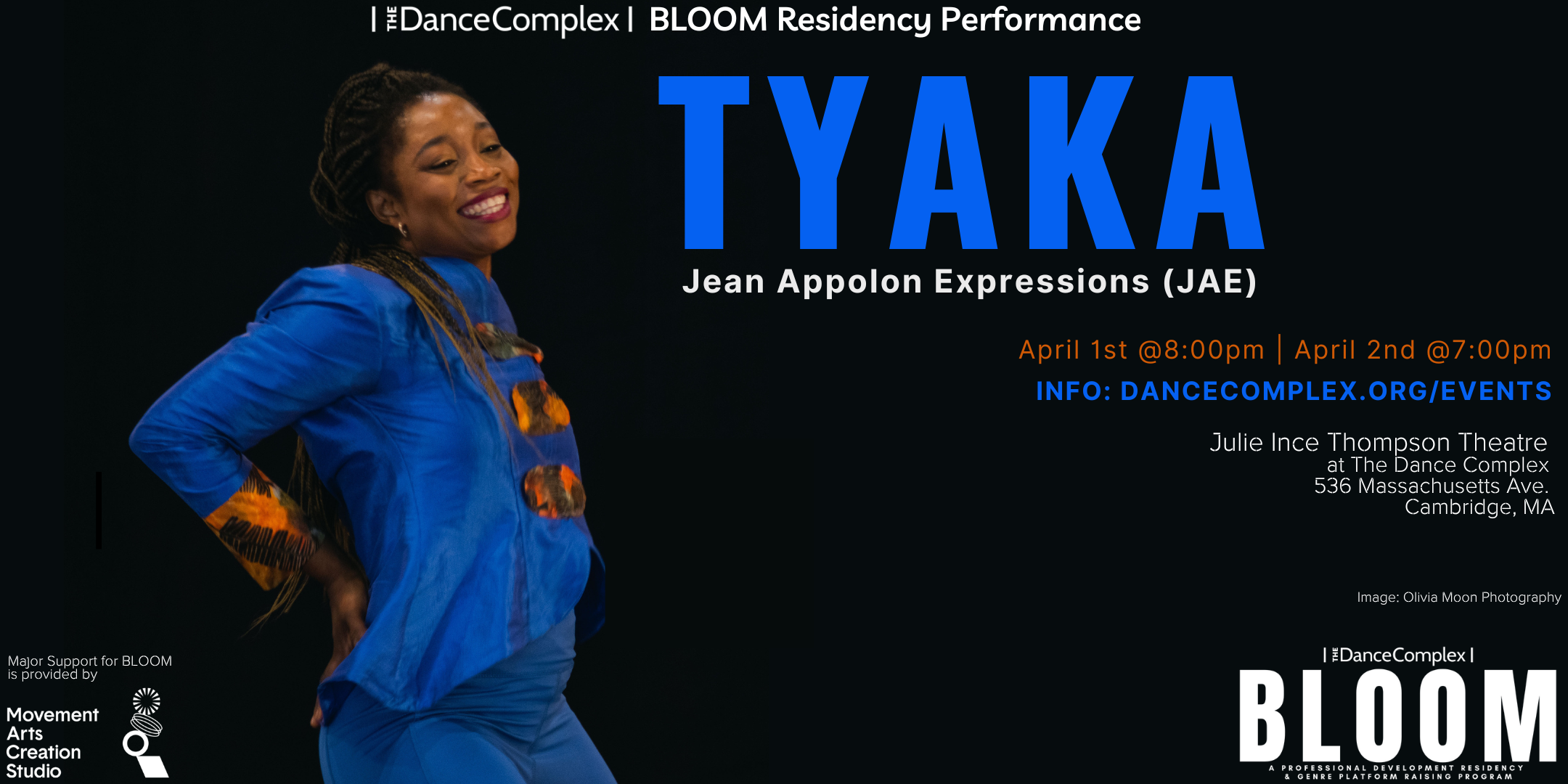 Tyaka
Jean Appolon Expressions' Tyaka celebrates Haitian-folkloric culture and rhythms with a new blend of captivating repertoire you've seen before along with new works. Tyaka is the Haitian Kreyòl name for a Haitian stew made from a hodgepodge of ingredients and is associated with festivities and family time.
Tyaka will showcase different choreographers and rhythms to explore the creativeness of using all the resources on hand to mix and create something tasty and delicious. It will feel like a potluck party that takes the audience on a journey of dance, connection, music, and community!
This performance is part of the BLOOM residency program. Major support for BLOOM is provided by Movement Arts Creation Studio (MACS).
Jean Appolon Expressions (JAE) is a contemporary dance company deeply rooted in Haitian-folkloric culture that nurtures a global community through professional performances, educational opportunities, dance training, & the joy of movement for people of all ages, abilities
Ticket Information