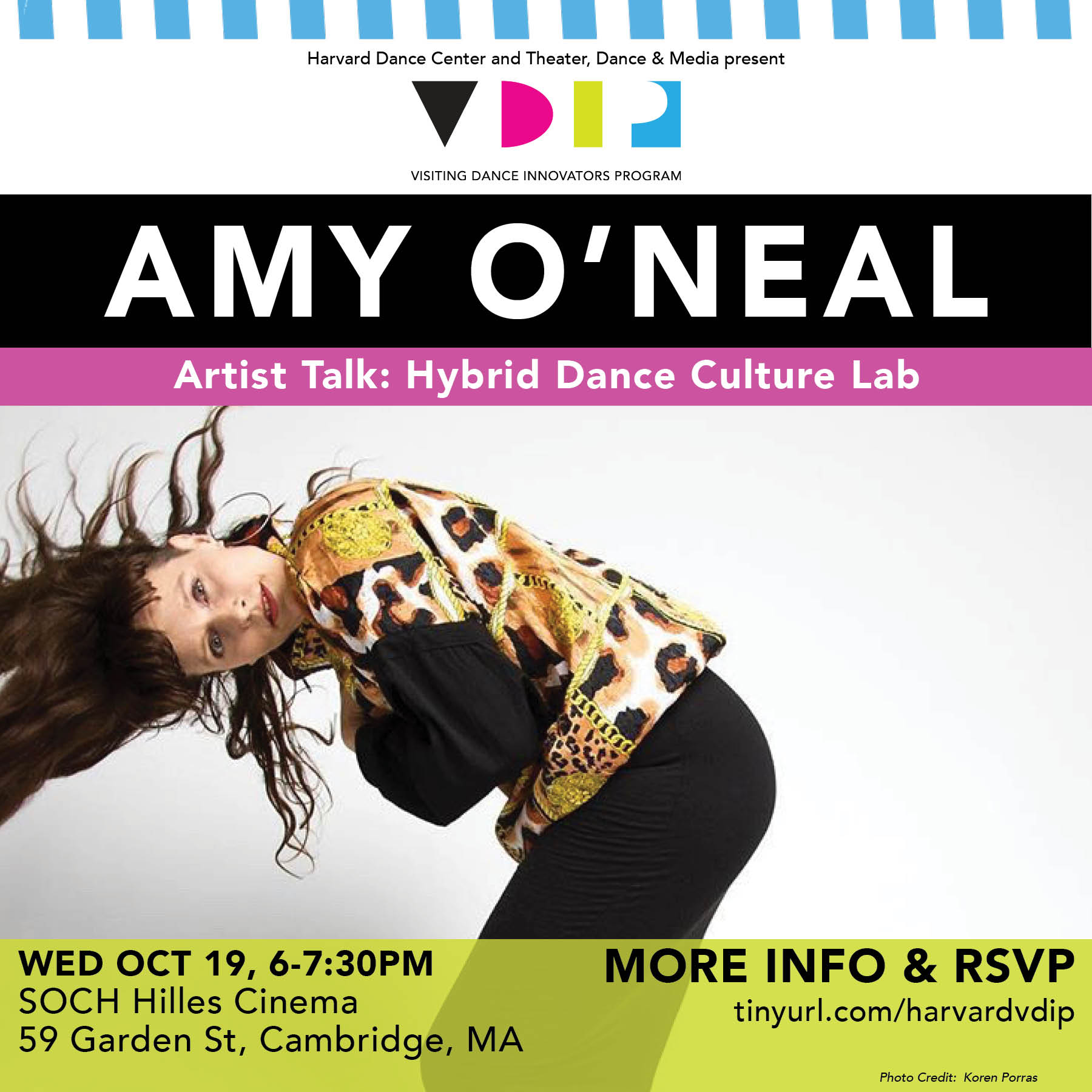 Visiting Dance Innovators Program Artist Talk with Amy O'Neal
Presented by Harvard Dance Center and Theater, Dance, & Media Department of Harvard College
Dancer, choreographer, curator, and dance educator, Amy O'Neal, will present her choreographic process in dance hybridization. She will discuss the ways in which it is developing into a new platform for curation, creation, and education that centers artists from the hip hop and street dance community.
Free and open to the public.
For more Visiting Dance Innovators Program (VDIP) events, please visit https://projects.iq.harvard.edu/vdip/news-events!
Ticket Information