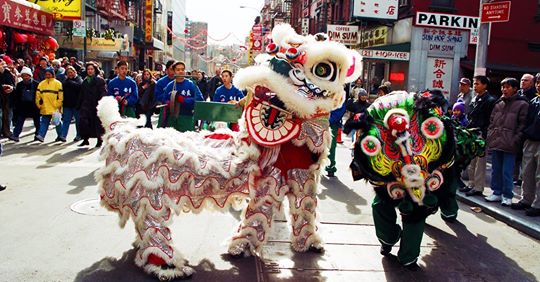 Year of the Rat Festival
Presented by Chinese Consolidated Benevolent Association of New England
Please come join us for Chinatown's 2020 Lion Dance Parade in celebration of the Year of the Rat.
Chinatown Lion Dance Parade and Chinatown Main Street Cultural Village,  a traditional celebration featuring martial artists, brightly colored Chinese costumes worn by lion dancers, and traditional food, music, Chinese Arts, crafts, and calligraphy.
Lion Dances by: Boston Chinese Freemason's Athletic Club (Gung Ho), Calvin Chin Martial Arts Academy, Chinese Merchants Association, Gund Kwok Lion Dance Group, Hung Gar Kung Fu and Lion Dance Academy, Nam Pai Academy, Wah Lum Kung Fu, Wong Keung Lion Dance Group, Woo Ching White Crane Kung Fu, and Wong Family Benevolent Association.
Ticket Information