Thank you to everyone who joined us on Sunday for BDA's first Virtual Gala! We were so happy to be able to be together and celebrate the achievements of Margot Parsons, Myran Parker-Brass and Alicia Downey. Special thanks to Ernie Galan whose video wizardry knit together the elements.
As we approach the end of our fiscal year, BDA's cancellation of our in-person gala, and our commitment to keeping our virtual gala tickets affordable, is reflected in our bottom line.
If you are able, please help us end the year strong.
We need to be prepared to take on the challenges ahead but can only do it with your support.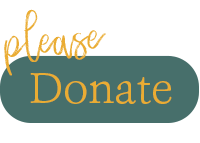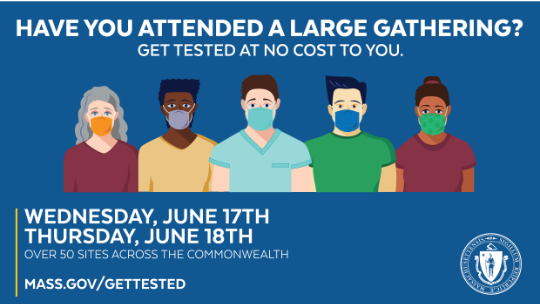 Have you been participating in protests over the past few weeks? While most people have been wearing masks, marching and standing close together has risks. The state is now offering free Covid-19 testing June 17 and 18 at dozens of sites. Please take advantage of this, especially if you have underlying medical conditions or live with someone who is vulnerable. We want you to stay well!
Our friends at the Front Porch Arts Collective are hosting a Juneteenth Dance Party on Wednesday June 17 from 5-6:00 pm. This virtual dance party features DJ Why Sham. Come join us and bust a move in your living room while listening to a lively mix of Black Music Artists! Shamara AKA DJ Why Sham is a visionary, activist, traveler, sister, god-daughter, and uses the tagline "Your Community DJ."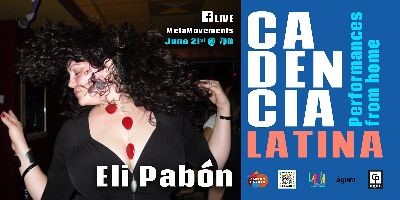 Three Latinx organizations in Massachusetts, Hyde Square Task Force, Amplify Latinx, and Ágora Cultural Architects, come together to keep Latino culture buzzing with #CadenciaLatina
This week's events are
● June 18, 7pm, Modern Dance with Marsha Parrilla
● June 21, 7pm, Salsa, bachata and merengue by Eli Pabón
"As a part of the "Empower One Another" performance series, Jennifer Kuhnberg with OnStage Dance Company and Gracie Baruzzi with Nozama Dance Collective are proud to produce the "Round Table Directors' Webinars". This series of three webinars aims to unite the community of dance artists and company directors to share resources and foster collaboration. For any of these webinars, please submit questions you would like discussed to Gracie Baruzzi at nozamadance@gmail.com
"Humanize Black Voices," scheduled for Saturday June 20th, at 5pm on the Cypress field outside Brookline High School seeks dancers of color to contribute work of 5-10 minutes in length. Contact  alexiswharriman@gmail.com,
Arts Connect International, in partnership with the Boston Mayor's Office of Arts & Culture and The Boston Foundation, is offering a free, open-source, self-directed course on cultural equity and anti-racist work for arts leaders who identify as white. This course is suitable for people 18+  If you are interested fill out the application here.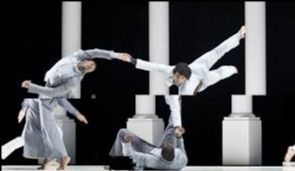 As we take stock of challenges across our communities, Bill T. Jones/Arnie Zane Company have opened their archives with a remarkable series called (Re)Live Arts Streaming including the Abraham Lincoln/Civil War themed "Fondly Do We Hope/Fervently Do We Pray" and Bill speaking about "Performing Oral History."