The Boston Dance Alliance Dance Relief Fund has made its first disbursements to help the dance community meet emergency financial needs!
The fund, which grants $250 relief funds on a first come, first served basis* opened on Wednesday April 1, 2020.
In its first 48 hours we received more than 50 applications from dancers, choreographers, and dance teachers. With currently committed funds — including donations made through the fund website here ,
we were able to make 24 grants this weekend.
The application period is open until April 15. Please encourage every dance lover you know to make a donation so that BDA can continue to serve everyone who needs our help.
* geographic and annual income limits apply, see eligibility criteria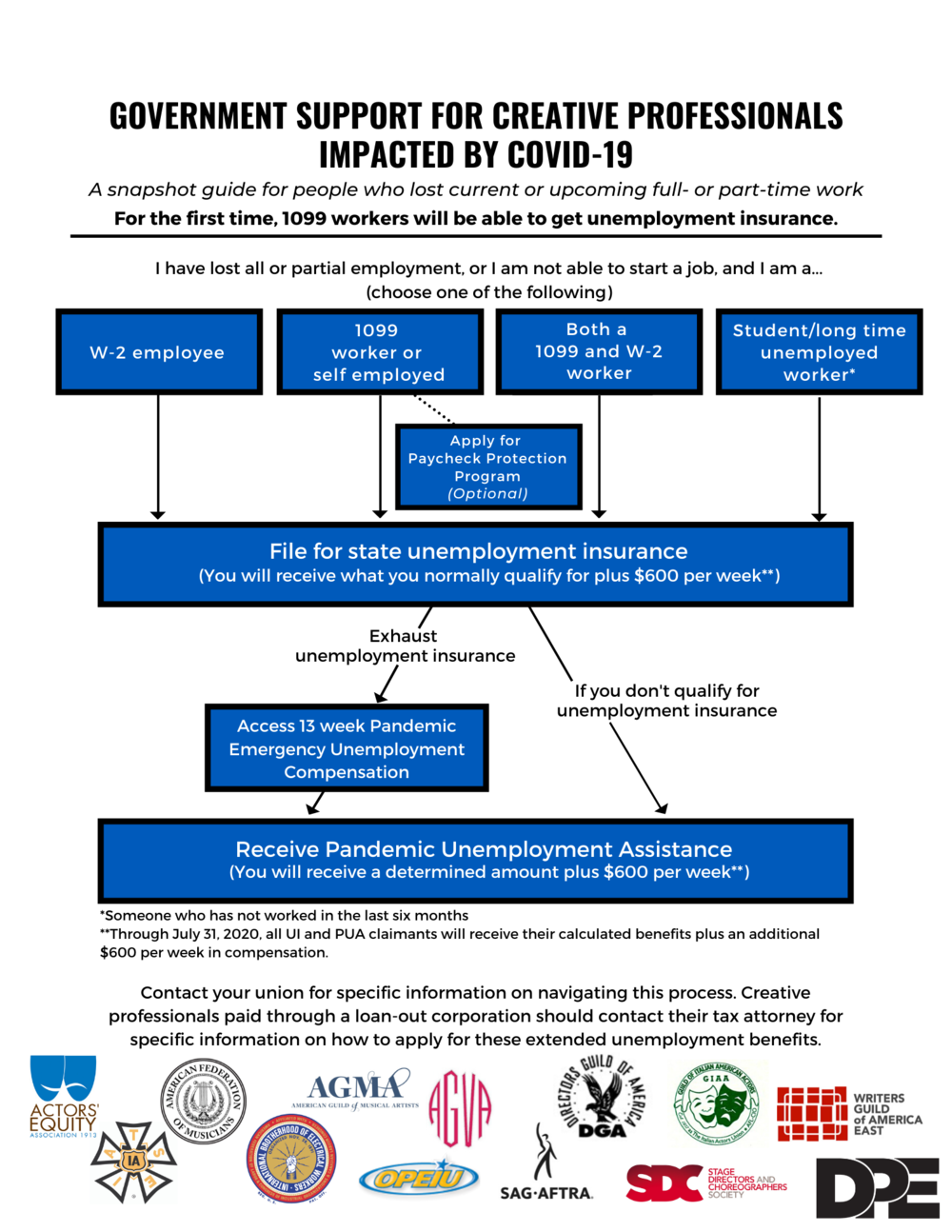 This week, freelance and gig artists, small businesses, and nonprofits will be able to begin taking advantage of the CARES (Coronavirus Aid, Relief, and Economic Security) Act, the federal stimulus program.
Every state will have slightly different procedures and regulations and these will be published in the days ahead. Expect some snafus and tech glitches as the programs roll out.
The most important thing you can do is to gather documentation of your past freelance artistic and teaching work and information about cancelled performances and teaching assignments.
Here is a useful overview from Dance Magazine  The Arts and Business Council has information about how freelancers can apply for unemployment based on information available on April 2, 202. Information is subject to change. Check with their website for updates. This article, originally written for musicians, also has some good insight about accessing health insurance.  Remember that under the Affordable Care Act (ACA, also known as Obamacare) a job loss makes you eligible to sign up outside the usual enrollment period.
The Massachusetts Cultural Council is expected to be providing grants to individuals starting on April 8, with funds available May 4. However, please note that there will be limited number of grants available
Dance studios, dance companies and nonprofit organizations are now eligible for two programs, the Payroll Protection Act and a special low interest loan fund, both accessible through designated banks. Not all banks are ready to deal with the volume of requests yet, so the best advice is contact the bank with which you already do business first. 
Helpful MCC webinars are open to any cultural group but registration is required. Organizations already receiving support from the MCC are also eligible for informational meetings with experts from the Nonprofit Finance Fund.
Creative Capital  is offering free webinars including one dealing with time management during these challenging times.
*
You have probably already heard that all three of the major summer dance festivals — Jacob's Pillow, the Bates Dance Festival, and ADF — have cancelled their 2020 seasons. This is a blow to all of us, but also speaks of the responsibility these important organizations have to their staff, students, the performers, and their audiences.
*
NEW and NEWS
The Dance Complex is online  with lists of its events and virtual classes by its teaching artists.
Urbanity is now listing both virtual youth and adult drop in classes.
Brookline/Cambridge Community Center for the Arts (BCCA / CCCA)  is posting class, virtual rehearsal and other schedules.
Arts/Boston now lists virtual performances and streaming archive videos of performances by local groups. Posting is free.
Facebook, Instagram, Tik Tok…all are presenting dance offerings online at a dizzying pace, and many streaming services are opening their vaults for free for limited periods. This week, check out the Moving Body Moving Image Festival. Connect with your own community and explore dance from around the globe.
[The US]  economy also enjoyed a contribution from the arts five times than that of the agricultural sector. It also contributed more to our economy than 
construction, transportation and warehousing
. The arts are as indispensable to the economy as any big bank, hotel conglomerate or airline and should be regarded with the same value.
Protecting the arts is not just an economic imperative, it is a cultural one, too. 
The arts are the language of our nation's identity. Protecting that identity is paramount to the prosperity of the nation, both economically and spiritually and Congress must make it a priority.
There is a reason that during our shared quarantine we see people hanging out of windows joining together in song, musicians taking to social media to provide live concerts and celebrities sitting bedside for story time with children they will never meet. We crave the arts. While stuck in our homes — isolated from movie theaters, stages, concert halls, galleries and museums — we are left starving to see our own cultural reflection. A void only the arts can fill.
ROBIN BRONK AND TIM DALY, The Hill