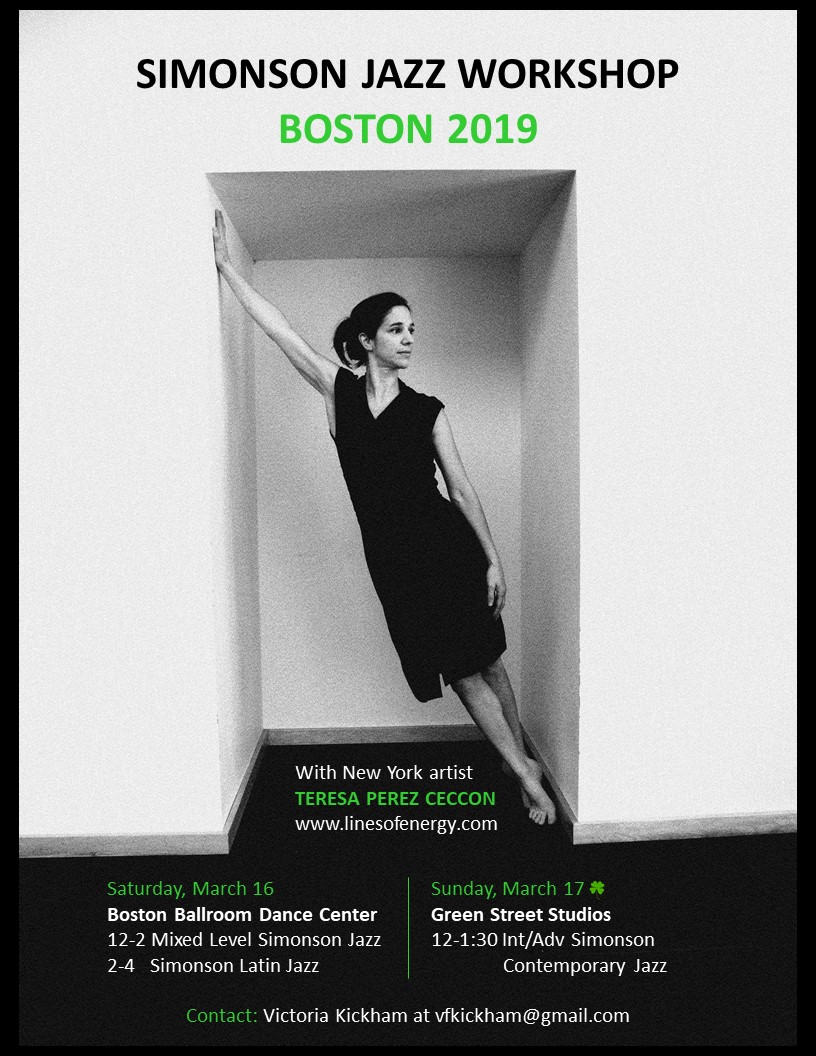 Simonson Jazz Boston 2019
Simonson Jazz Master Classes with New York City artist Teresa Perez Ceccon, March 16 and 17, 2019. Teresa is the protege of master jazz teacher Lynn Simonson, who created the Simonson Technique. Classes are geared toward advanced beginner, intermediate and advanced-level dancers and include: Mixed Level Jazz and Latin Jazz (at Boston Ballroom Dance Center in Newton) and Intermediate/Advanced Contemporary Jazz (at Green Street Studios, Cambridge).
Simonson Technique is an organic approach to movement that prepares the body to dance in a way that is anatomically intelligent and somatically aware: https://www.lynnsimonson.com.
Ticket Information