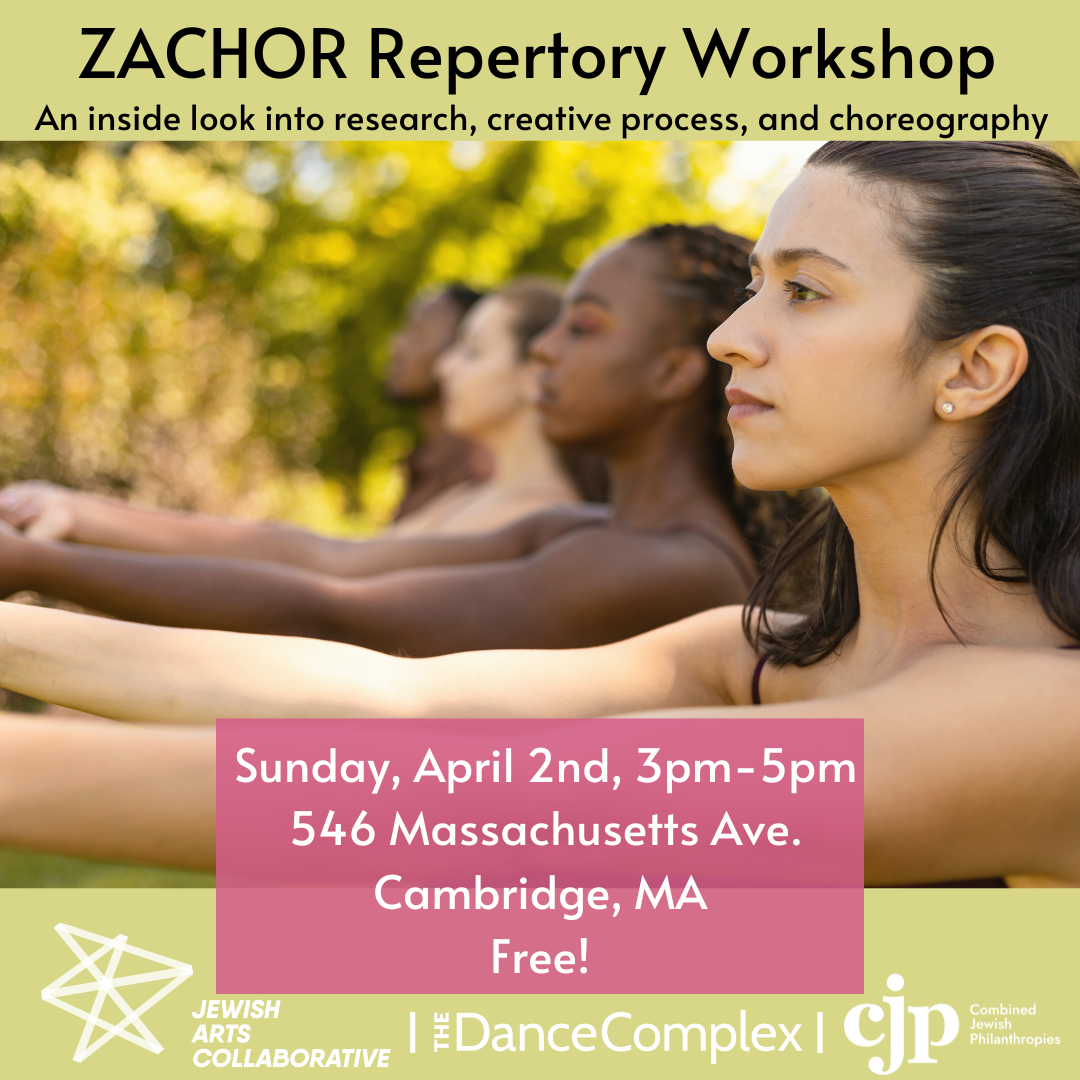 ZACHOR Repertory Workshop
Take an inside look into Rachel Linsky's creative process for ZACHOR, an ongoing series that seeks to preserve the words of WWII Holocaust survivors through dance.
ZACHOR's newest work is inspired by Mieczyslaw Weinberg, a composer and Holocaust survivor who created brilliant classical compositions with clear Jewish(Yiddish) themes as a way to keep alive the memory of his family and culture that had perished. On account of antisemitism in his place of refuge, the Soviet Union, his work received heavy pushback, preventing it from ever reaching the level of global recognition it should have had.
Rachel is exploring contemporary dance with these same Yiddish themes as a way to honor Weinberg's story, celebrate the influences he kept alive in his work, and attempt to restore a small piece of deserved legacy to his name. Participants will learn about Weinberg, explore Yiddish folk dances, and learn contemporary phrase work inspired by those themes.
Ticket Information