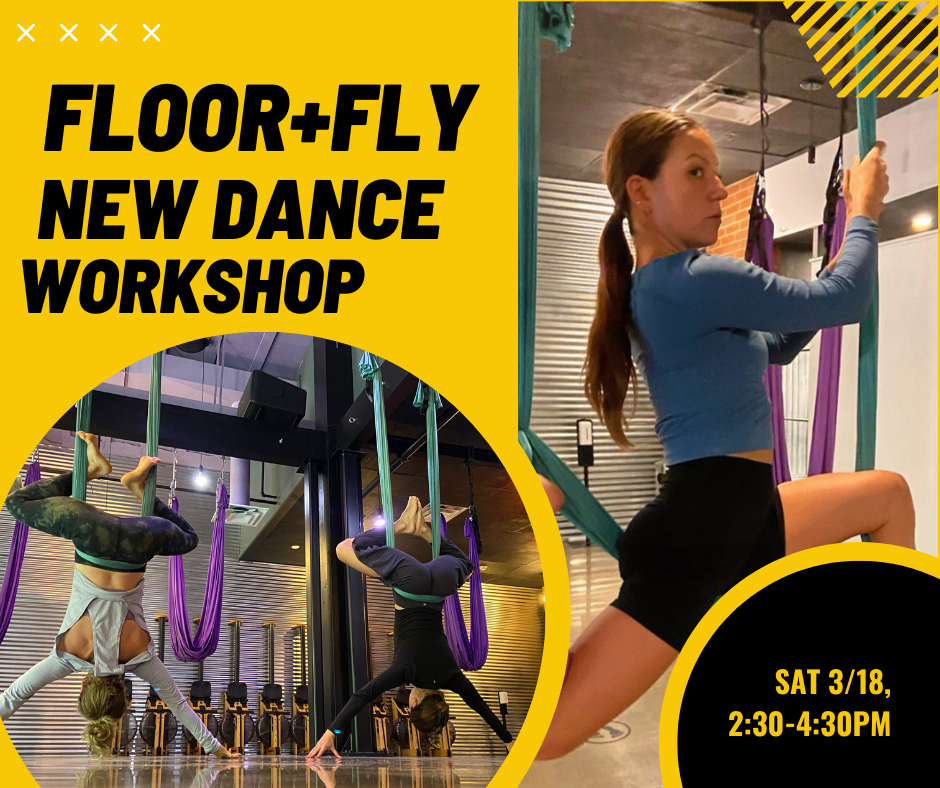 Aerial Dance Workshop
Presented by The Swet Studio Team
Students will follow along with Swetstudio® Trainer Michelle as she guides them through a choreographed dance that includes both floor work and the aerial hammock.
This aerial dance workshop will take place over the course of 120 minutes and will guide you through the moves step by step, providing you with the knowledge, skills, and confidence to make use of the aerial hammock. Finding different ways to dance inside, and all around the aerial hammock will be the primary focus of the workshop. There is no requirement for prior experience in dance or aerial arts.
The Swet Studio® Method incorporates a holistic "Mind Body" approach to health and fitness. Through various small group classes, ranging from aerial yoga, indoor rowing, and floating mediation in a silk hammock, the Swet Studio® Method utilizes the concept of mindfulness as a key element of its Practice. Swet Studio® trains the body and calms the mind. We welcome newcomers and help guide you on your journey.
Ticket Information