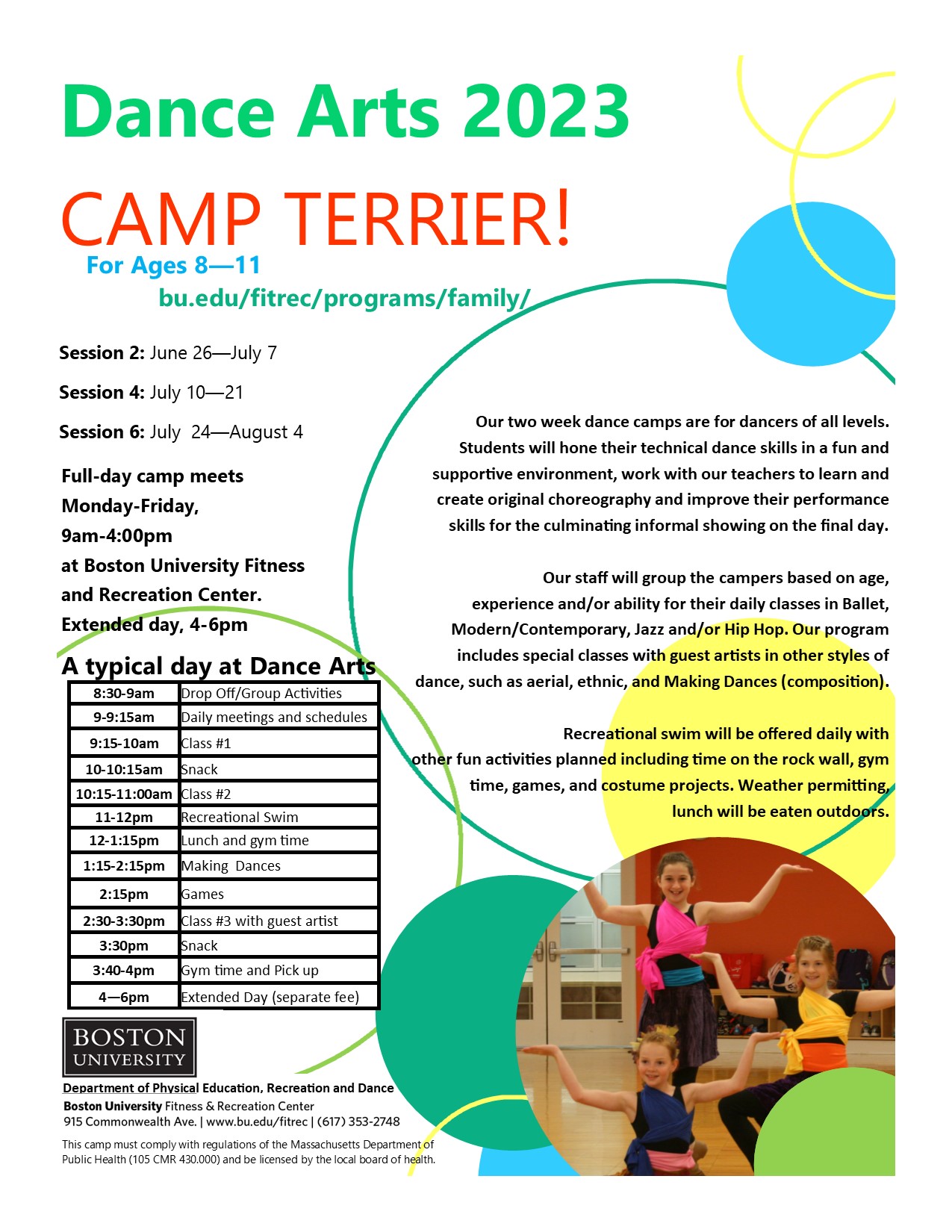 Boston University Dance Arts Camp Terrier
Presented by Boston University Dance and Family Programs
Our two-week dance groups are for campers, ages 8 – 11, of all dance levels who want to learn in a fun and supportive environment. Campers will hone their technical dance skills, work with our counselors and instructors to create original choreography, and improve their performance skills for the culminating dance concert on the final day. Campers will have daily classes in Ballet, Contemporary/Modern, Yoga/Stretch, and/or Jazz/Hip Hop. Our program includes classes with guest artists in other styles of dance, such as, aerial, swing, and Making Dances (composition).
Recreational swim is offered daily with other fun activities including gym time, games, one class per session on the climbing wall, and costume projects. Weather permitting, lunch will be eaten outside each day. Drop off begins at 8:30am for 9am start; camp ends at 4pm. Extended day is optional.
Family and friends are invited to the informal performance on the final day of each session in the BU Dance Theater.
All through out the summer, camp will run in 9 sessions. Sessions start on June 20 and run through August 18.
Ticket Information