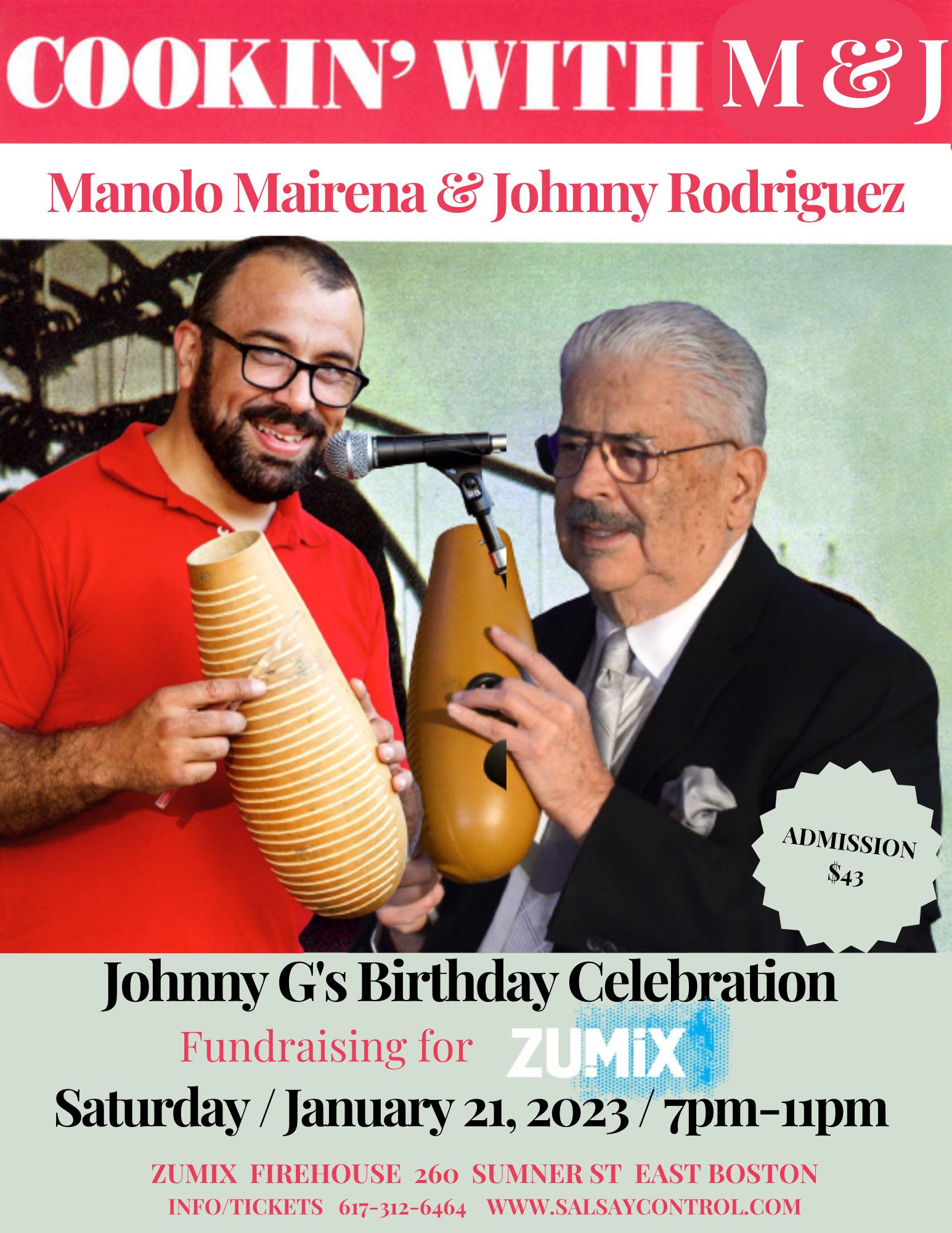 Salsa Dance Party with Manolo Mairena and Special Guest Johnny "Dandy" Rodriguez
Presented by Salsa y Control
Join us for a celebration of family, friendships, music, dance, youth empowerment and LIFE! A fundraiser event for Zumix
ZUMIX provides opportunities and resources to all youth that help build successful futures and communities through the art of music at FREE or low-cost. It is truly a way of keeping music alive for generations to come.
This evening is dedicated to ZUMIX and includes:
-Social dancing to DJs D. Martinez and Rob Suave..
-Live Music by one of Boston's finest, Manolo Mairena y su Pura Vida.
-Special Guest, legendary percussionist, Johnny "Dandy" Rodriguez
-Food
-Dance Performances and much more!
Participatory Dance | Performances
Ticket Information